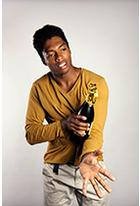 The Académie Fratellini invites the public : locals and employees from the district Plaine Saint Denis, to share a convivial, playful and artistic moment, proposed by the apprentices and accomplice artists of the Academy.
Rendezvous under the small circus tent located in Saint-Denis Paris to discover and understand the world of circus on the occasion of a show… all this for 2 euros!
Dates of the next Apéro-cirque
January 21st and 23rd, 2022 - Director - Martin SCHWIETZKE
February 18th and 22nd, 2022 - Director - Guillaume Clayssen (Cie Le Talon rouge)
March 11th and 13th 2022 - Director - Fanny Soriano (Cie Libertivore)
April 8th and 10th 2022 - Director - Anna Rodriguez with the 1st year apprentices
Doors open at 6:00 p.m. and the show starts at 6:30 p.m
Please note that seating spaces are limited, book your seat early online.
Check the Juggling, The Impromptus or the Chapiteau Bleu circus festivals of Paris's North-East to see more New Circus shows.