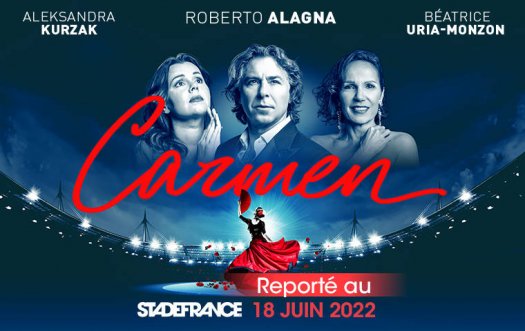 The opera Carmen 2022 at the Stade de Franc is cancelled.
The Carmen Opera with French tenor Roberto Alagna will be held at the Stade de France in 2020. Major productions are back at the Stade de France after operas such as Ben-Hur or Nabucco.
Event that was supposed to take place in September 2020; postponed to June 2022!
This four-act Opera by French composer Georges Bizet is set in Seville. The young gipsy girl Carmen causes a fight at the factory. Corporal of Dragoons Don José takes her away to the prison but is overcome by her charm and decides to set her free. In love with Carmen, Don José joins the bootleggers but she decides to follow Escamillo a famous Toreador. Jealous Don José stabs Carmen to death with a knife.
Related :