In 2024, Olympic Games (from July 26 to August 11) and Paralympic Games (from August 28 to September 8) will gather 206 countries, 14,850 athletes involved in 28 Olympic sports and 22 Paralympic disciplines, 8 million visitors and 20,000 accredited journalists. Forecasts also indicate 3.7 billion televisions viewers for this 33rd Olympics, which will mainly take place in Seine-Saint-Denis department and in Northeastern Paris.
Seine-Saint-Denis Tourism Board invites you to discover the impacted urban areas and gives you all the information about event venues around those sites.
1 - The Olympic and Paralympique Village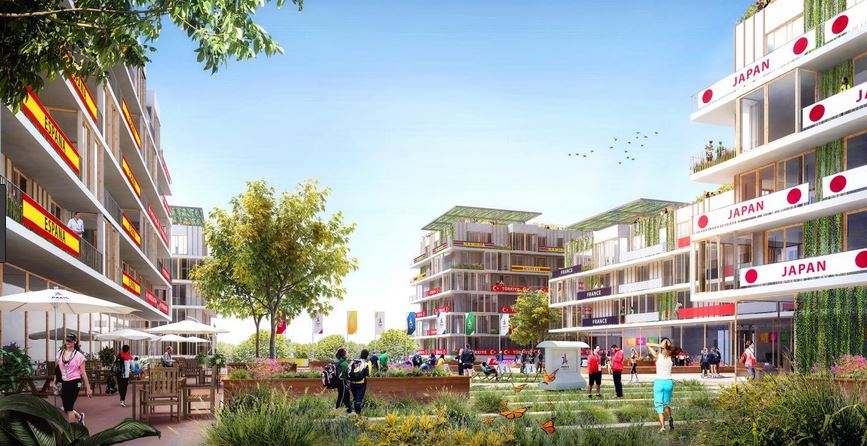 Straddling the municipalities of L'Ile-Saint-Denis, Saint-Ouen and Saint-Denis, 130 acre developed for these infrastructures that will welcome 10,500 athletes and will leave 3,500 housing as an heritage for the inhabitants. In the heart of this village, the immense nave of La Cité du Cinéma will welcome the main catering area.
⇒ Discover the list of event venues near this area
2 - The Aquatic Center and the Stade de France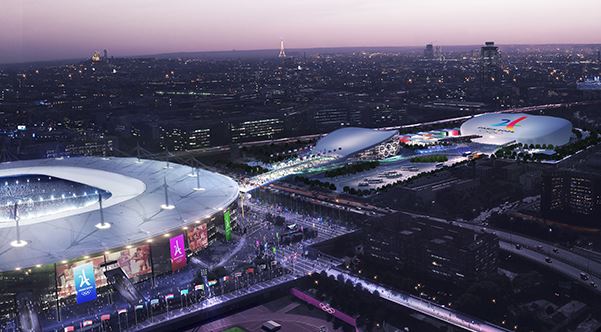 The Stade de France, with its 80,000-person capacity, will welcome the opening and closing ceremonies of the 2024 Olympic Games, and the athletic events. A couple of hundred meters away, an aquatic center is being constructed, connected to the stadium by a walkway. This 15,000-seat new infrastructure will be dedicated to diving, artistic swimming and water polo competitions.
After the Olympic Games, this site will be reconfigured in order to keep two 50m competition pools and two diving boards for the inhabitants.
⇒ Discover the list of event venues near this area
3 - The Media Village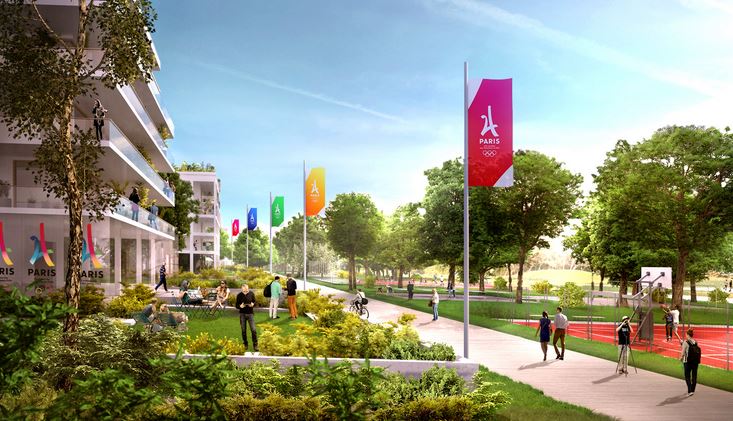 After an ongoing renovation project, the Bourget Paris Convention and exhibition center will become the main Media Center for the Olympic Games. Nearby, a Media Village will rise out of the ground to welcome the 20,000 accredited journalists who will attend the event. Later, the site will be reconverted into 1,500 married quarters.
The city of Le Bourget will welcome a new infrastructure to pratice climbing in order to welcome this competition. 
At last, the city of La Courneuve will welcome a temporary site for the shooting event.