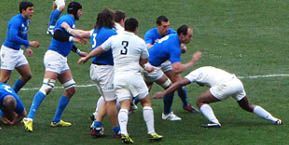 If rugby is omnipresent in the southwest of  France, it has now clearly developed in the Paris region, the place of major tournament finals, national championships and final of the Rugby World Cup 2007 at the French stadium stade de france in Saint Denis - Paris. A long time associated with rugby showbiz, rugby in Ile de France is one for the people, in particular the rugby clubs of Bobigny and Saint Denis.
Major rugby matches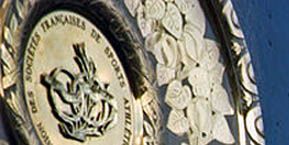 Throughout the season, the stadium Stade de France is used by Stade Français and Racing Métro, the two leading clubs in rugby in Paris which are in the Top 14 division, for gala-matches against the best French teams. Come and see international rugby stars and enjoy a beautiful game with : Stade Toulousain, RC Toulon, or AS Clermont Auvergne.
Club SDUS: rugby in Saint-Denis
The club SDUS was created more than seventy years ago and is based at the Delaunay stadium in Saint Denis. With over two hundred licence holders it is the first "leader" team playing in federal 3 of the French Championship. Discover this old rugby club in Saint Denis.
AC Bobigny 93 in federal 1 !
AC Bobigny 93 is a rugby club founded in 1965. It groups together about  500 licence holders spread out amongst fifteen teams. More information on the rugby club - AC BOBIGNY 93.
Amateur rugby in Seine-Saint-Denis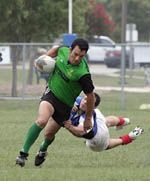 You can play as an amateur in many towns in Seine-Saint-Denis: Aulnay sous Bois Club, RC Bagnoltais, Paris Le Blanc Mesnil SR, AC Bobigny 93, RC Drancy, RC Epinay-sur-Seine, RC Livry-Gargan, RSC Montreuil, RC Neuilly sur Marne, RC Noisy le Sec, RC Noisy le Grand, Rugby Olympique Pantin, Red Star Olympique Rugby, SO Rosny sous Bois, Saint-Denis US, Tremblay Athlétique Club, Drop de béton Melting drop 93. For more information on age categories : children, seniors, women, leisure… contact the departmental rugby committee in Seine-Saint-Denis.
See also :