Welcome to our city guide to Paris, France. Find things to do in Paris region, days out in Paris area, Paris attractions and sightseeing, what's on, Paris events, theatre, tours, restaurants and hotels. Plan your trip to Paris with useful traveller information and tips about places to go off the beaten track.
Unusual sights in paris and off the beaten path tours
Visit the Paris-Saint-Ouen Flea Market

Feel the magic of the 100 year-old greatest antique market in the Parisian destination. It is located just beyond the ring road next to the Porte de Clignancourt-metro-station in the North East of Paris. Enjoy the joys of the so "c'est chic"- Marché aux Puces St Ouen-  the Paris-Saint-Ouen flea market, the biggest antiques market in Europe with a long establish worlwide reputation. High-quality stands of many exquisite objects stretching for about a mile and a half of labyrinthe alleys in the 16 individual varied markets awaits visitors in their treasure hunts. The market is opened to all public from 9.30 a.m. to 6 p.m. The flea market boasts its amazing finds and secrets to business flea traders every thursday and friday.
Stade de France
F

IFA 1998 World Cup-French stadium Stade de France backstages tours.The stadium hosted large scale sports events: Football World Cup 1998, World Athletics Championships in 2003, Rugby World Cup in 2007, Six Nations Rugby Tournament and  great pharaonic-scale operas, car races on ice and concerts of Tina Turner, U2, Black Eyed Peas, Lady Gaga, Muse, Johnny Hallyday, EURO 2016... Discover the architeture and experience the famous mythical entrance to the pitch to the edges of the lawn of the stadium in the footsteps of our National football 1998 heroes, rugby champion or some most famous superstars... enjoy our behind the scenes visits.
Air and Space Museum

The Air and Space Museum is located in Le Bourget airport. The museum represent the ingenuity of mankind in the conquest of air and space and a milestone full of significance in the history of aviation.
Enjoy unforgettable moments in one the world's richest collections of flying machines.
Cathedral Basilica of Saint-Denis
Come and contemplate the first masterpiece of Gothic art and architecture. The St-Denis Basilica is also the burial place of the kings of France.


 
La Villette
La Villette is a complex unlike another any other in the world, a marriage of nature and great buildings, of leisure activities and cultural pursuits. The Arts rub shoulders with the Sciences in a setting of spectacular architecture.
 
Canal de l'Ourcq
The Canal de l'Ourcq offers charming days out for those of you wanting to get away from it all. Boats, bikes and roller blades are among the ways you can discover this life-line of contrasting landscapes, industrial but at the same time rural and even bucolic.
Cité du Cinéma - Luc Besson
La Cité du Cinema -  recent film studio complex by the French film maker and director Luc Besson
Hotels near Cité du Cinema / Access, subway 
Visit the backstage of La Cité du Cinema
See also : Méliès cinema in Montreuil
Shoah memorial, a place of remembrance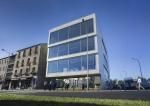 Visit the Shoah memorial in Drancy in the North East of Paris located in front of  Cité de la Muette social housing complex. Admission to the Drancy camp is free
Second World War 
Commemorative sites of internment and deportation in Seine-Saint-Denis