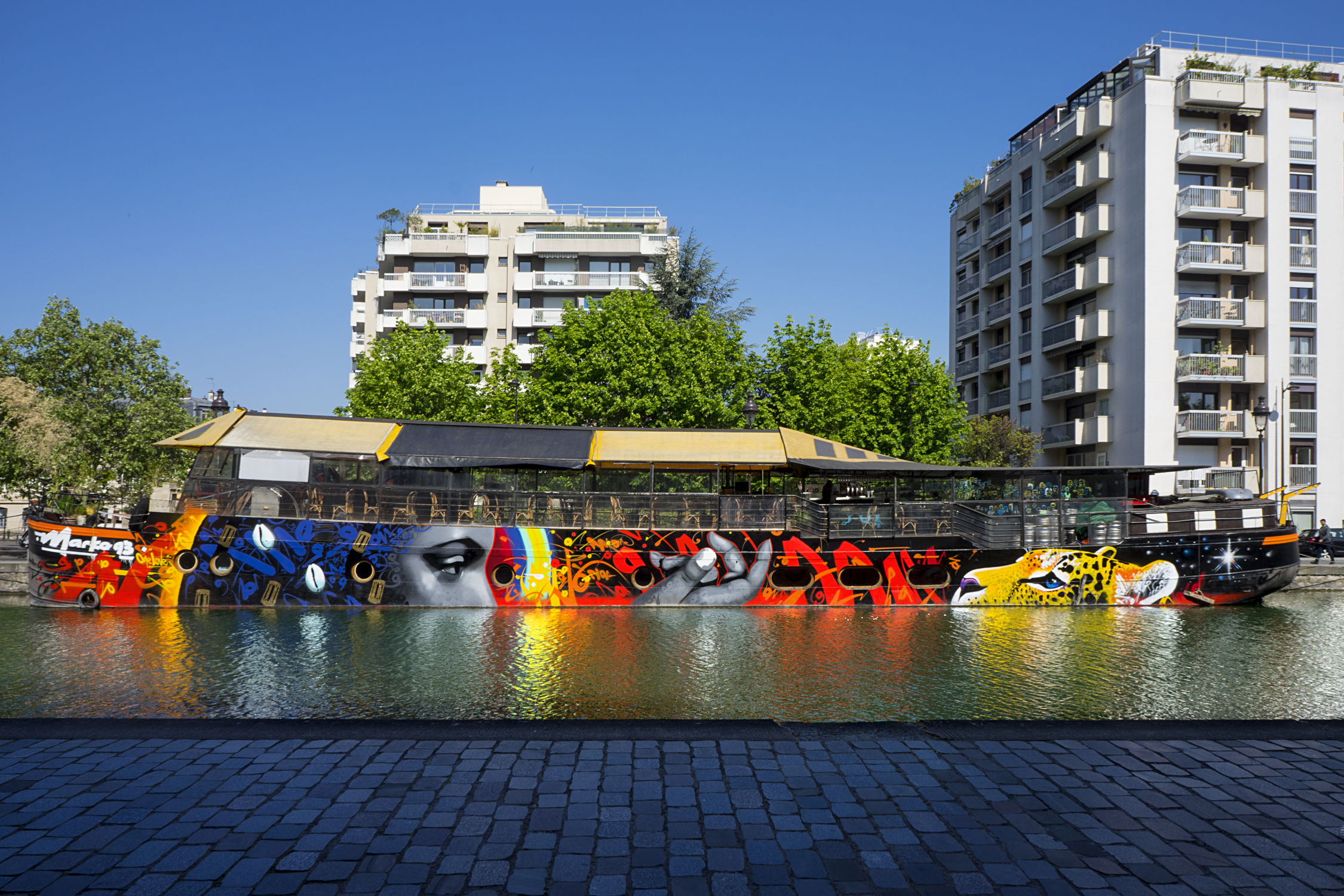 After spending your July in Paris you wonder what's left to do in August? There is a plethora of things to do! Movie theater, exhibitions, concerts, sport events....If you are looking for a place where you can do almost everything during the summer check the Canal de l'Ourcq with its multitude of events and activities for both kids and grown ups. 
Discover all our best deals to have a budget friendly summer in Paris and its region.
Outdoor Cinema along the banks of the canal
Outdoor Cinema at Parc de la Villette: Outdoor Cinema will once again take over the Prairie du Triangle at Parc de la Villette. Browse through the outdoor cinema program in Paris La Villette.
Outdoor movie festival 
Each year during the month of August the movie festival Silhouette invites you to short-films screenings and free outdoor concerts in the park of La Butte du Chapeau Rouge in the 19th district of Paris.
The 2022 edition of Paris Plages goes from July 9th  to august 21st. Rendezvous at Bassin de la Villette (Paris - 19th arrondissement) for fun and festivities during the holidays. Along the Quai de la Seine and Quai de la Loire, there will be deckchairs, pétanque, fountains, activities and entertainment for children and adults alike. A water sports complex will be offering initiation to canoeing, rowing, dinghy-sailing and more besides. Most activities are free or only cost a few euros.
Swimming in Paris during the month of August
Summer heat can be pretty intense in Paris, finding the best activity to cool down is crucial. One of those activities is going for a swim, indeed you can now swim in the Bassin de la Villette. If you don't want to swim outdoor find the closest aquatic center and dive in.
Street art in Paris
In August, Paris is as empty as it'll ever be. This is the perfect moment to go on a walk and enjoy the city. Go on a walk along the canal de l'Ourcq and Saint-Denis to discover street art, the banks are an open museum. 
Sail on a boat under the sun in August
In August the summer festival Été du Canal is still going strong. During the festival you can hop on a shuttle and navigate the Ourcq Canal while heading to Bobigny for only 1 or 2¤. You can also hop on one of our themed cruises, check our page to find all about our many cruises. 
Feeling peckish? Find a restaurant close to the banks of the Ourcq Canal
It is not uncommon to be starving after a visit or a show which is why we made a list of the best restaurant and place to have a picnic on the banks of the Canal de l'Ourcq 
August is over ? Find out what to do in Paris in September to enjoy the last sunny days.