Seine-Saint-Denis heritage
Museums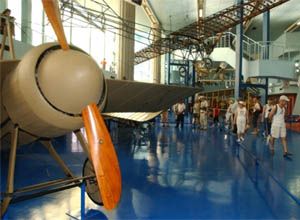 The French capital has many musems for all kinds of art lovers. And so does Seine-saint-Denis, the department has more than a dozen of unusual and interesting museums that are worth going out of your way to see, to name a few : the Air and space museum and the Cité des Sciences and the Philarmonie de Paris both at la Villette.                                                       
Seine Saint Denis
Seine-Saint-Denis is a department located in the île-de-France region. Located in the northeast of the capital this department of the Great Paris is made up of 40 communes.
Heritage sites
World war II caused 55 million deaths, a total war which affected civilians the most. The visit of commemorative sites is a particular experience. Understand the various customs of commemorative sites and the limits of "tourism and memory".                                                                                                                                                              
---
Paris and around, visit like a local...
Paris' heritage: book a visit (museum, district, architecture,...)
Airports and Terminals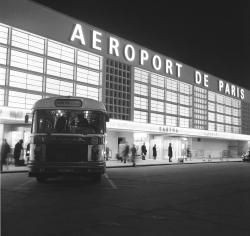 Seine-Saint-Denis has seen its aviation infrastructure expanding with continuous development on its territory. Le Bourget was the first civil airport in Paris and its region. The Roissy Charles de Gaule airport has expanded - with the construction of three terminals: Terminal 1, Terminal 2 and Terminal 3, thus becoming the second airport hub in Europe.
The National Archives preserve some of the most important milestones in the history of France. In 2013 the archives moved from Paris to Pierrefitte-sur-sein in Seine-saint-Denis.
---
French President François Hollande inaugurated a new Shoah memorial center in 2012 in Drancy in the north east of Paris, this used to be a major transit camp for deported jews.
---
The Basilica of Saint Denis is a major masterpiece and the first sign of Gothic art located in the medieval city of Saint Denis. It is also the necropolis resting place of the Kings of France.
---
Les Grands Moulins de Pantin, the Pantin windmill, a historical heritage created in 1884 is located a few steps away from Canal de L'Ourcq banks and near the La Villette park and the Cité de la Musique
---
Bridges and locks on the Seine River and Paris canals. Discover the main engineering structures in Seine-Saint-Denis.
---