Diary of the year's major events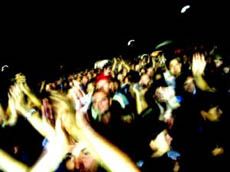 View these pages to discover events in Seine-Saint-Denis and in the North-East of Paris organized by theme :

Theaters and shows, concerts, entertainment for children, exhibitions and conferences, sports events, fairs, flea markets, cinema, festivities and special events. See also a selection of major events in Paris in 2017-2018.
We also have a selection of shows and free events and small budget deals as well as evening or night shows.
Here is a selection of week-end events
Take a look at the selection of events for the next 7 days
View here all monthly events (for the next 30 days)
Events that highlight north-East Paris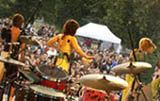 Thanks to its cultural vitality and events, the uniqueness of its major artistic creations and shows, North-East Paris offers a multitude of things to do all year long. Rediscover live some major events that highlight the region of North-East Paris.
See also : alternative creative places.
Where to go: suggestions and good tips
Consult our page dedicated to contemporary art, or see a circus show : both contemporary and traditional. Chek out our page about dancing in Paris.
Enjoy evening events and budget-friendly concerts or attend to hip hop festivals.
Looking for some ideas for your vacation? Check our what to do during school vacation page!