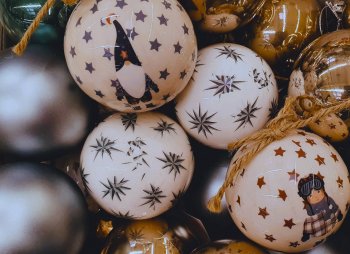 December rhymes with the festive season! Here's a selection of things to do in and around Paris to get ready for the festive season. Many Christmas markets are organized. Discover all the things to do and see in Paris in December.
Visit Paris in December
Take advantage of indoor visits for those who don't like the cold: behind-the-scenes tours of companies, guided tours of exhibitions, monuments...
For the rest of us, bundle up and take advantage of the Christmas decorations and lights in Paris with a variety of themed urban walks (cinema, street art, unusual places...).
Christmas markets in north-east Paris
As the festive season approaches, many Christmas markets are organized to find the ingredients to concoct traditional dishes for Christmas and New Year's Eve, and gifts (visit-card).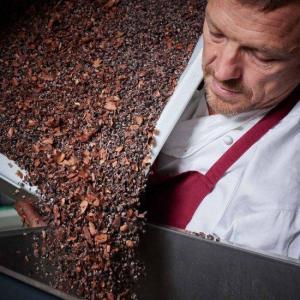 Rrrraw Cacao Factory : experience raw chocolate
Saturday 16th December 2023 (and 15 other dates)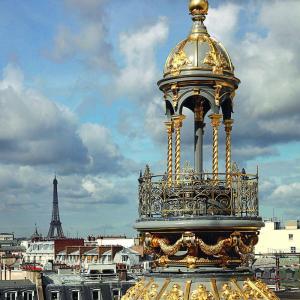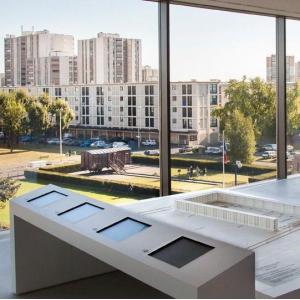 Drancy Deportation Camp and Shoah memorial
Sunday 10th December 2023 (and 1 other date)
Artisan markets are also offered in December, such as the Foire des savoir-faire in Saint-Denis.
If you'd like to give a work of art as a gift, don't miss the Puces de l'Illu contemporary illustration market in Bagnolet, at the Campus de la fonderie de l'image in Bagnolet.
Find clothes and accessories to offer and do a good deed with the Aides braderie in Pantin 2023.
End-of-year shows for the little ones
The magic of Christmas can also be found in Parisian theaters offering holiday shows for children. Find out how to keep the kids busy over the Christmas vacations.
There are shows for grown-ups too! Performances of Bartabas' latest show Cabaret de l'exil run until December 31, 2023.
Every year, CMN offers children's visits, workshops and shows in the Basilica of Saint-Denis.
Get out your skates or rent some on site! Outdoor Christmas skating rinks open this December in various towns in Seine-Saint-Denis.
The Montreuil Book Fair
Once again, the Salon du Livre et de la Presse Jeunesse (Book and Youth Press Fair) offers an exciting program of bookshop and publisher stands, children's illustrator exhibitions, book signings, round-table discussions and more.
Telethon events
Every year at the beginning of December, the Telethon charity event takes place. Many towns and cities organize sporting events and other activities in aid of the Association.
Parties and events for the festive season
Special evenings are organized in north-east Paris for the festive season:
Africolor celebrates its Noël Mandingue 2023 on December 24 at the Salle Pablo Neruda in Bobigny. A concert and dinner are planned for the occasion.
Festive New Year
Various venues are organizing festive New Year's events, including La péniche Metaxu, La Marbrerie in Montreuil and Point Ephemere.
Night owls can find out where to spend the evening in Paris and where to party the night away.
Exhibitions in December 2023
You have until December 22, 2023 to discover the Takashi Murakami exhibition at Le Bourget's Gagosian gallery.
The Carla Fernandez exhibition at Chanel's Galerie du 19M in Paris is open until December 17, 2023. The exhibition is free, and you can take part in a participatory workshop to create a collective work.
The exhibition Marx en France at the Musée de l'Histoire Vivante in Montreuil ends on December 31, 2023. Discover Marx's life and thought, which have inspired many artists.
The photo exhibition Debout les Reines ! features portraits taken in collaboration with La Maison des femmes de Saint-Denis and artist Louise Oligny. You can admire these photographs on the Basilica's forecourt until December 31.
Discover free exhibitions in the Paris region.
Read also: