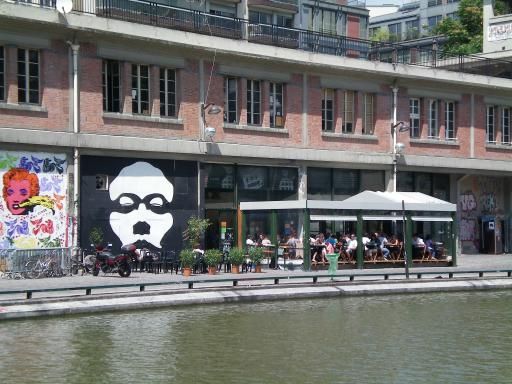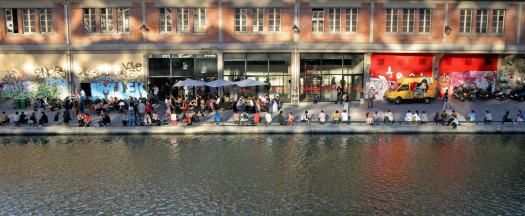 The Point Éphémère venue is a concert hall and creation center in the 10th arrondissement of Paris, along Canal St Martin in a former construction materials building measuring 1,400m2.
Inaugurated in 2004, it combines artists in residence, public distribution and active local art work in the town. It is managed by the team of Usines Éphémères who, for the last 20 years, have been converting derelict buildings into temporary artistic spaces.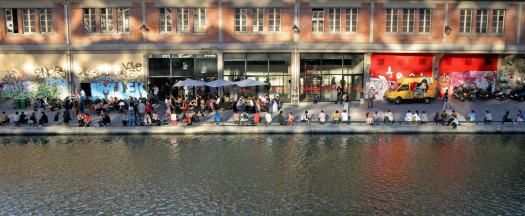 Since its inauguration, Point Éphémère has welcomed artists in the spaces dedicated to artists in residence (4 artists' workshops, one dance studio, 5 music rehearsal studios) and has proposed a vast and important program on exhibitions, shows, concerts, night parties, conferences, workshops, unusual events…
Several spaces are available to artists: 1 concert hall, 1 exhibition space, 1 bar-restaurant working space: 1 dance studio, 5 music rehearsal studios, 4 artists' workshops, 1 work-in-process fabrication area.
Point Ephémère is a non-profit structure located near the bassin de la Villette with a public mission to enrich the towns musical culture through shows, bars and restaurants. The venue has a low cost philosophy for house music lovers.