We celebrated the bicentanary of the Canal Saint-Denis in 2021 and in 2022 we're celebrating the bicentanary of the Canal de l'Ourcq. Thematic cruises, animation and exhibition can be done during these two years.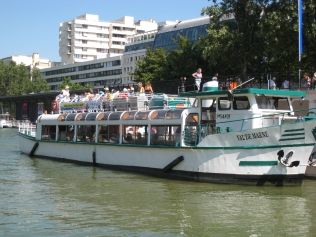 Different options are given  to groups who want to take a boat tour on the waterways of Paris and Ile-de-France throughout the year: dinner cruise, school cruise. Check without further ado our options specifically made for groups all year long or contact our commercial department for a free estimate. Whether you are a group of friends, a work council or a charity don't hesitate in contacting us to choose the parisian cruise that will suit you the best. You can also create packages and combine your cruises with our other products such as lunches, visits or transport.
Discover cruise boats in Paris. More information regarding cruises on Parisian canals, on the webstie of the Paris Convention and Visitors Bureau.