Canal Saint-Denis lives it up all summer !
What do Stade de France, Basilica of Saint-Denis and Parc de La Villette have in common? Canal Saint-Denis ! Not so well known, this canal contains many surprises. Since the creation of Stade de France in 1998 and the development of its banks, this canal has gradually become a relaxing place to stroll around. Just like Canal de l'Ourcq, it is theater to a multitude of festivities during summer. In the programme : cruises, excursions, dance balls, concerts, entertainment... During summer 2017, all along the banks, Street Art Avenue will make you discover Street Art artists and grafftis. Discover the summer programme canal Saint-Denis !
Explore Street Art Avenue by boat!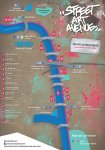 During summer 2017, some cruises will take you along Street Art Avenue along canal Saint-Denis from the Parc de La Villette to Stade de France. A great way to discover the artists and canal Saint-Denis - from Paris to Saint-Denis via Aubervilliers, and this great project on street art headed by the Tourism Office of Plaine Commune Grand Paris.
6b : beach, parties, concerts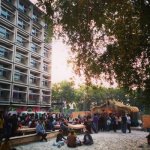 This summer, 6b offers a programme of free concerts and dj sets, creative workshops, parties and recreational areas . Discover the beach at 6b and the 4 events that will liven up the Paris evenings this summer 2017 !
Shuttles and cruises on canal Saint-Denis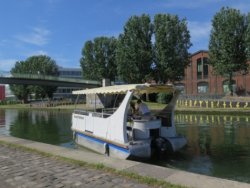 For the first 4 weekends in July, from 1st to 23rd, take advantage of the catalante shuttles ! Discover canal Saint-Denis with sailors from the association Au fil de l'eau and hop on board small boats holding 12 passengers. You will enjoy a 35-minute commented cruise.
No reeservation needed, cruises cost 1¤ (free for under 6 years)
You can even go further in exploring Saint-Denis by taking part in the guided visits of the town.
Two addresses to embark : Escale De Geyter, at square Degeyter
Paris-London Green lane
For cycling lovers, Canal Saint-Denis offers a variety of cycling tours and excursions along the bike trail on the banks of the canal leading to Stade de France and its outstanding Basilica which stands in the heart of this evolving city. Children and adults can enjoy this promenade area.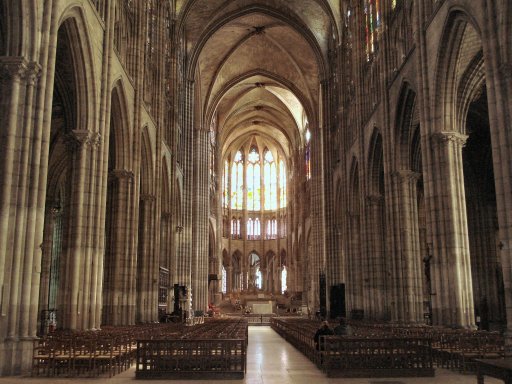 For the bold and more sportive among you, the cycle trail along Canal Saint-Denis is part of the Green lane which links Paris to London by bicycle. The London-Paris Greenway is the itinerary opened for the Olympics games of 2012.
Basilica Saint-Denis
A 10-minute walk from canal Saint-Denis, discover the Basilica of Saint-Denis, the first master piece of Gothic art. A royal necropolis since the 12th century, it shelters an impressive series of recumbent tombs of the kings and queens of France.
Stade de France
It is the largest French stadium with 81, 338 places. Constructed for the 1998 football world cup, it is dominated by its roof, a genuine floating halo 46 meters above the lawn. It continues to echo the vibrant clamor of the victory of the "Bleus" against Brazil.