Paris-London Green lane
For cycling lovers, Canal Saint-Denis offers a variety of cycling tours and excursions along the bike trail on the banks of the canal leading to Stade de France and its outstanding Basilica which stands in the heart of this evolving city. Children and adults can enjoy this promenade area.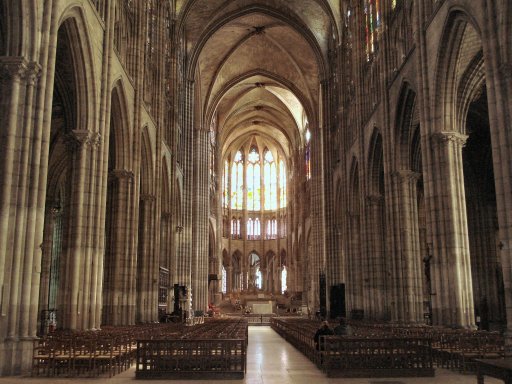 For the bold and more sportive among you, the cycle trail along Canal Saint-Denis is part of the Green lane which links Paris to London by bicycle. The London-Paris Greenway was the itinerary opened for the Olympics games of 2012.
Basilica Saint-Denis
A 10-minute walk from canal Saint-Denis, discover the Basilica of Saint-Denis, the first master piece of Gothic art. A royal necropolis since the 12th century, it shelters an impressive series of recumbent tombs of the kings and queens of France.
Stade de France
It is the largest French stadium with 81, 338 places. Constructed for the 1998 football world cup, it is dominated by its roof, a genuine floating halo 46 meters above the lawn. It continues to echo the vibrant clamor of the victory of the "Bleus" against Brazil.