Going out with your family, friends, to celebrate or with your partner for lunch/diner? Here is the list of the 10 famous restaurants located in Seine-Saint-Denis!
Yaya Restaurant (Greek restaurant)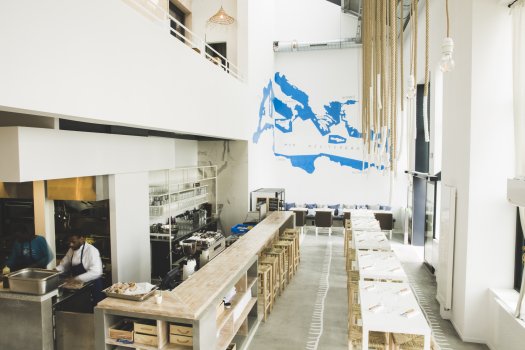 Everybody talks about it. This restaurant which opened its doors in a transforming neighborhood is the symbol of gastronomic renewal in Saint-Ouen near the Seine river. What to expect: a great Colombian chef named Juan Arbelaez, Greek food inspired by the Chantzios brothers' grandmother (founders of Kalios house), affordable prices and a cozy, well-decorated place full of Greece's signature blue and white. Discover traditional greek food such as: mezes, pita, etc…
+: Terrace to enjoy summer
Where: Saint-Ouen
Auberge des Saints-Pères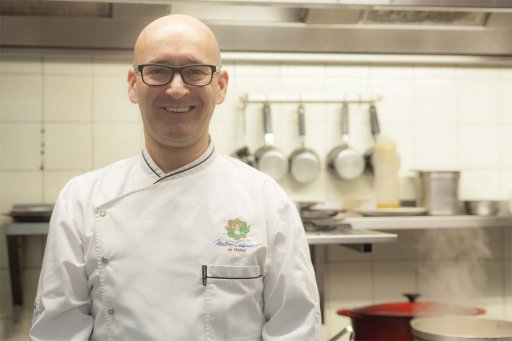 This restaurant is a must do in Seine-saint-Denis. Jean-Claude Cahagnet is a true passionate and is full of creativity and ideas. It is close to Le Bourget, and the Roissy-Charles de Gaulle airport. Do not miss out on the opportunity to have a gourmet meal at affordable prices.
+: the only star rated restaurant in Seine-Saint-Denis
Where: Aulnay-sous-Bois
Isolé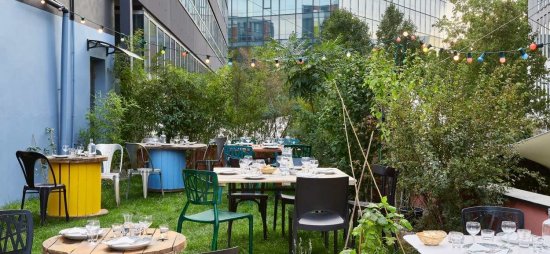 It is almost hidden between the towers that we discover the "Isolé". In a small house in the center of Montreuil, Victor Gaillard and Alice di Cagno have taken the reins to offer a beautiful cuisine that gives all its place to products. An address with low prices, a card of organic wine of the best effect, a small terrace at the back for the beautiful days. A place you don't want to leave.
+: Simply good and simple
Where: Montreuil
Auberge du Château Bleu
Gardens, horses, trees… You are not in the heart of the countryside but in Tremblay-en-France, located near Roissy-en-France where the airport is. You will taste traditional French cuisine with seasonal products.
+: Located near an equestrian center
Where: Tremblay-en-France
Les Pantins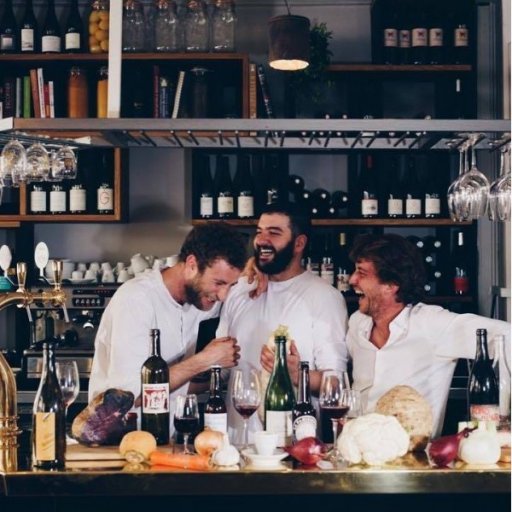 Antonin Vachon, Walid Sahed (trained at the Bristol) and Guillaume Maugain (former chef at Verre Volé) opened this little bistro-restaurant, using organic food and nice meals accompanied by a nice wine menu. What more could you ask for?
+: welcoming place located next to the Centre National de la Danse, the canal de l'Ourcq and the Ropac gallery.
Where: Pantin
Villa9trois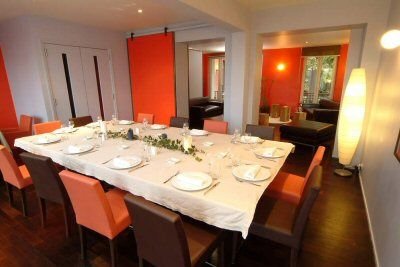 In the heart of the city, a gastronomic restaurant is hiding in the center of a park. It is a secret place where gourmets lovers can taste an authentic cuisine, managed by a meat lover couple, James and Marie. 2023- a Michelin-starred chef.
+: Have dinner/lunch in a park in the middle of the city
Where: Montreuil
Rio dos Camaraos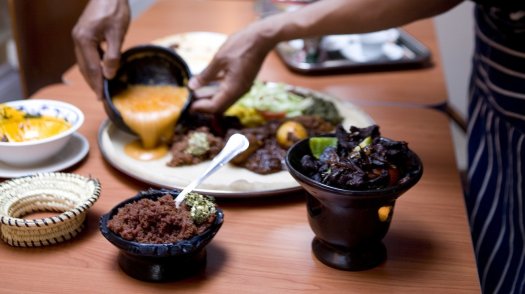 Craving for exoticism? This restaurant offers a mix of African cuisine (Cameroon, Mali, Senegal, Gabon…). Come and taste some grilled food, maafe, yassa, gumbo, ndolé… A real trip without moving from your sit.
+: Travel to Africa through cooking and the warm atmosphere
Where: Montreuil
Pouilly Reuilly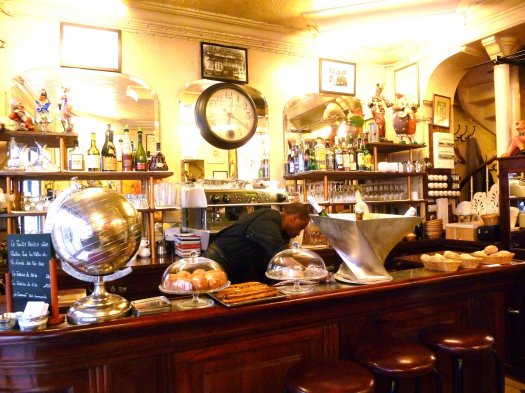 This is the brasserie where François Mitterand (former French president) and his team used to have lunch. It is an old bistrot that reminds us of post-war France thanks to its decoration and the menu made for meat lovers.
+: a true bistrot with a scrumptious cuisine
Where: Pré Saint-Gervais
Le Dock B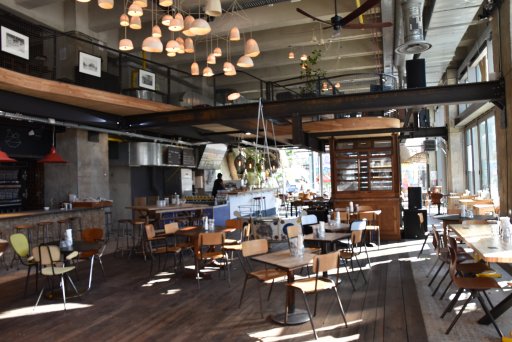 On the banks of the Ourcq canal in a booming neighborhood, Dock B offers home-made cuisine for lunch and dinner around themed counters: seafood or farm products. Fresh products in a warm setting as the Cultplace team already manages La Bellevilloise, La Rotonde, La Petite Halle and the Poinçon station.
+: A large terrace on the canal of Ourcq and very regularly of the evenings DJ set
Where: Pantin
Le Boeuf Couronné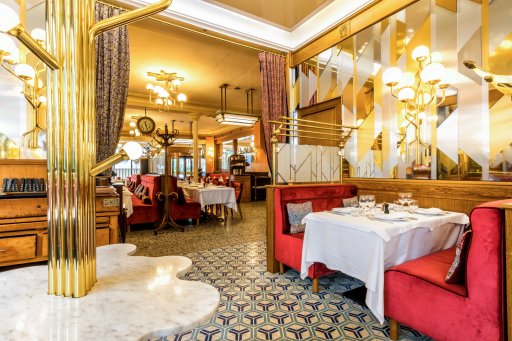 Le Boeuf Couronné is located in La Villette, next to the Seine-Saint-Denis department. This meat restaurant is the only one which "survived" the closure of the slaughterhouse. The meat here is juicy and the menu only ¤34 (appetizer – entree – cheese – dessert – coffee – wine). Best prices in Paris!
+: 30's brasserie with waiters all dressed in black and white, large tables and one of Jacques Brel's favorite restaurants.
Where: Paris 19th arrondissement