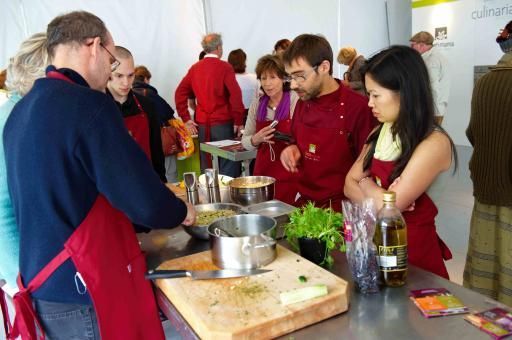 Seine-Saint-Denis was, until the 20th century, the "Breadbasket of Paris".  With "la Plaine des Vertus" (vegetable plots) around La Courneuve and Aubervilliers, it was the largest vegetable production in France to supply the capital.
Even today, Seine-Saint-Denis still has farms scattered throughout the territory and still boasts a rich "Gourmet" heritage. It has markets, including one of the largest market in Ile-de-France for all the public: production sites, such as salted meats, a coffee-roasting manufacturing plant, chocolate, pastry shops and craft breweries…
Gourmets visits to meet the makers
These gourmet visits are your chance to exchange and question vegetable growers, wine-growers, bee-keepers and to discover how to brew beer, coffee roasters, pastry-chefs or chocolate producers.
These gourmet tours will take you to amazing places: lettuce fields in the heart of  Saint-Denis, a farm in the heart of Pont Blanc in Sevran, vineyards in Rosny-sous-Bois and Neuilly-Plaisance. You can taste prize-winning honey produced by nests in Saint-Ouen, Montreuil, Saint-Denis or Stains. You will be able to enjoy visits to places normally closed to the public such as a pastry-chef, a baker or a chocolate-maker's working place. These craftsmen and women will reveal all their secrets of fabrication to you, and of course, the best part of it is that you will be able to enjoy tasting freshly made beers, loukoums, pastries, honey and chocolates.
Learn to cook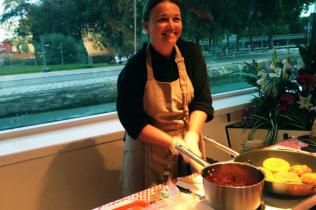 Do you want to learn all the secrets of tasty French cuisine? Roll up your sleeves and learn to make your own burgers, chouquettes, French cream puffs, savoury crepes or how to make your own wine. Two hour courses or four hour workshops are proposed by the "campus des métiers de Bobigny" (Bobigny learning-trade campus), the "collectif Plaine de Saveurs" (Plaine de Saveurs corporation), the "cave le Vin en Vrac" or the creperie La Bigoudene. Cooking professionals will happily initiate you in baking and oenology techniques and give you some tasty and exotic recipes for home-made burgers.