Tours of industrial premises, companies, laboratories…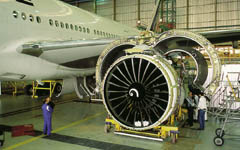 Tours of industrial and company premises, laboratories, studios and workshops will take you behind the scenes and into unusual territory, learning about both innovative and traditional methods and techniques and familiarising yourself with research work and production processes. Companies and businesses in North-Eastern Paris will invite you in and show their skills and expertise. 
Tours of industrial premises, companies...
---
Discover Paris : browse through our list of guided tours all year long.
---
Walk in Paris & walking around Paris
Should you wish to get off the beaten track and seek out greater authenticity on your visits to Paris, come and meet the people of North-Eastern Paris. With our guided Paris tours you have the opportunity to meet the people who live and work in multi-facetted Seine-Saint-Denis.
---
Paris free walking tour with a "Greeter"
Keen to see the parts of Paris that other tourists can't reach? Everyday, workaday Paris and its inhabitants? You can do so now with the help of the Greeters.
---
Walks and recreation
A wide range of days out and activities can be enjoyed in municipal gardens, departmentally-owned parks and even along canal banks!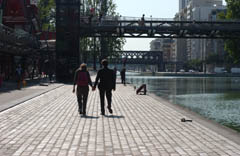 All such public spaces offer a variety of interesting attractions. Parks and gardens are open all year round for leisurely strolls, for a range of accompanied discovery activities, for relaxing picnics and for sporting activities such as orienteering and jogging or for nocturnal events such as owl-watching on the Nuit de la Chouette or stargazing on the Nuit des Etoiles...

The canals of North-East Paris are ideal places for waterside walks or picnics, for dropping in to any of the numerous bars and restaurants or for visiting the host of exceptional amenities such as the Centre National de la Danse, the Géode or the Stade de France…
Walks in Parks and even along canal banks
---
Workshop with craftsmen and artists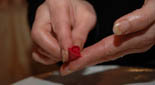 If you are interested in arts and crafts, the association Savoir-faire et Découverte offers the chance to learn about and share in the work, the passion and the way of life of local artists and craftsmen and women. From an introduction to techniques of model-making to designing and adding personal touches to items in wood or creating an environmentally-friendly garden, Savoir-faire et Découverte stages 18 courses in Seine-Saint-Denis and North-Eastern Paris run by leading professionals. Workshop with craftsmen in North-East Paris