Tours of industrial building, companies, laboratories…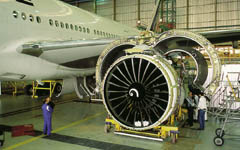 Tours of industrial buildings and company, laboratories, studios and workshops will take you behind the scenes and show you things the general public usually doesn't see, learning about both innovative and traditional methods and techniques and familiarizing yourself with research work and production processes. You'll witness the savoir faire of the companies based in the northeast of Pairs.
Tours of industrial building, companies...
---
Discover Paris : browse through our list of guided tours an private guided tours all year long.
---
Walks in Paris and its region
Walking is a great way to get fresh air while emptying your mind. Paris and its region have the chance of being easily walkable, come and discover unusual sights of the capital as you'll go on walks in Paris with our local guides. These walks are the perfect opportunity to meet and exchange with the people who live and work in the multi-facetted Seine-saint-Denis, it is after all the people who make the place.                                                                                                                  
---
Go on free walks in Paris with a "Greeter"
Keen to see the parts of Paris that other tourists can't reach and wish to spend a night in a peculiar resorts ? To discover new places and monuments ? With our greeters you can see Paris in a new light and learn to love it the way locals do.
---
Walks and recreation
A wid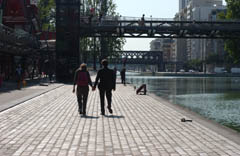 e range of outings and activities can be done in the variety of greens spaces in Paris ( municipal gardens, departmental parks, square...) and on the banks of the different waterways. Parks and gardens are open all year round for small strolls, slow walks, picnics, sport such as jogging or even yoga. Parks also host nocturnal events such as owl-watching on the Nuit de la Chouette, stargazing on the Nuit des Etoiles and movie screening during summer at the outdoor movie theater of La Villette. Canals are ideal places for walks or picnics by the water, you can sit at one of the many terrace on the waterfront and enjoy the good weather. You can also find exceptional amenities such as the Centre National de la Danse, the Géode or the Stade de France…
---
Workshop with craftsmen and artists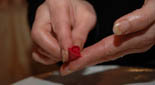 If you are interested in arts and crafts, you can learn about companies' savoir-faire and expertise during workshops where you'll share artists and craftsmen and women's passion and discover their way of life. From an introduction to molding, to designing and adding personal touches to items in wood or creating an environmentally-friendly garden, you'll learn plenty of things during these workshops.