All year round, discover the different districts in Paris and in Seine-Saint-Denis through history, shops, architecture and the everyday life of the locals. Accompanied by professional guides, actors or locals, enter into the soul and atmosphere of the place, meet and chat with the town people (inhabitants, shop owners), discover the different world cultures and heritage of the town.
Walk through a Paris district with a guide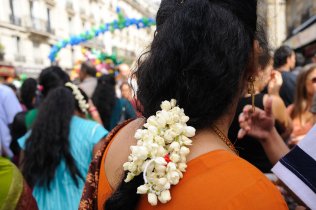 Walking tours in the multicultural neighborhoods of Paris and its suburbs will allow you discover the different communities that live there: little Mali at La Goutte d'or, the Chinese quarter in Belleville rue Cail...
Our guides will take you to discover the not-to-be-missed quarters in Paris: Montmartre, le Marais, Belleville/Ménilmontant, Gare du Nord and Gare de l'Est, the Latin quarter, Little India in Paris and La Courneuve, etc...
Discover also the different sites to be visited in Paris, its original suburbs and discover the off -beaten tracks too. Ramble through Saint-Denis market and its stalls with goods from all over the world just a stone's throw from the St Denis Basilica; discover the true face of Montreuil in the company of a guide two steps from Paris... during one of our original urban walking tours.
Original themed tours of Paris and around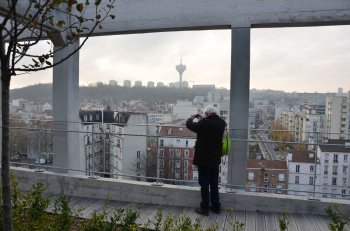 A riche programme of walking tours and visits on an original theme are proposed all through the year: cinema, architecture, street-art, global city...
Ramble around Paris in the company of your guide to discover the secrets of the neighbourhood around a theme. A guided tour on Jazz in Saint-Germain-des-Prés, a guided visit on the theme of cinema in Montmartre, an architectural themed visit in the 19th district of Paris or a street-art tour in Ménilmontant, Saint-Ouen or along Canal Saint-Denis accompanied by a street art-artist or art enthusiast... Here is an overview of the various urban guided walking tours that are proposed and which are regularly renewed.
Free walking tours in Paris and Seine-Saint-Denis with a local
Greeters are locals who will take you on a discovery tour of their neighbourhood for free. These small group walking tours visit the non-tourist areas in Paris. You can also become a greeter and show-off your neighbourhood to tourists.
You can also consult our offer of free tours and visits regularly updated.
Visit Paris and its region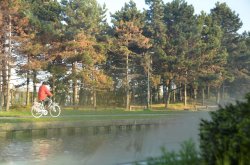 Would you prefer to walk around Paris or Seine-Saint-Denis without a guide? Take a map and walk down the streets, roads and the paths of Grand Paris on foot. Follow in the steps of the architect Niemeyer from Paris to Bobigny. Walk alongside Canal Ourcq on foot, by bike or by boat to discover street-art frescoes, take a Paris/Pantin tour on the theme of cinema.
We will also give you some ideas about bicycle tours in Ile-de France – Paris region. Consult also our guides on the Grand Paris districts with maps, good tips and must-see sites, such as the Bassin de La Villette.
Urban tours - useful information
We offer a large variety of walking tours based on your interests, we have walking tours around street-art, architecture, food and even sport. Walking tours are generally organized in small groups to encourage participants to meet and discuss between walkers, residents and professional guides.
These walking tours are also intended for individuals, each one is accompanied by one or more organisers. Booking is essential. The rendezvous venues will be communicated after registration.
Some tours are free. The cost of the other tours starts from 5¤.
The tours last between 1h30 and 3h depending on the theme and your curiosity.
The three main themes of urban tours:
- Walking tours of Paris and discoveries
- Water and canals
- Views on the city
With our walking tours and the greeters, a network of professionals has emerged with exchanges around their mutual experiences, pooling together promotional and communication resources as well as an observation laboratory to witness new forms of urban tourism.
Do not miss our other suggestions for guided tours for individuals and strange hotel accommodations in Parisian region.
You don't have much time?
Look at the essential activities if you only have a few days in Paris.