Hotels
Here you'll find a selection of hotels situated in Seine-Saint-Denis and in proximity of major tourist attraction sites: Stade de France, the famous Paris Saint-Ouen Flea Markets, Parc de la Villette, the exhibition centers of Paris-Nord Villepinte and le Bourget, the Air and Space museum... Browse through our pages that list accommodation options close to specific places, whether you want to sleep next to the Stade de France for a concert or football match at Stade de France or if you want to sleep next to the CDG airport to catch an early flight.
Hotel - Olympic Games 2024 - FRANCE
Hotel Residences

Different from hotels, hotel residences and apart hotels are real apartment, giving you a real at-home feeling with their spacious modern and functional studios, equipped with a kitchen and a private bathroom. These residences are located in the heart of the city and close to event venues. Check out our tips and well located districts if you are looking for a Paris Olympics 2024 apartment.
Youth hostels, hostels for all ages and groups

Ideal for individuals, groups, classes, or families youth hostels in Paris are an interesting alternative to hotels, furnished rooms and guest houses, in terms of sociability and budget. St Christopher's Paris Hostel is located near Bassin de la Villette, Parc de la Villette and cinemas Mk2. Generator Hostel Paris is not very far from the main Paris stations. List of youth hostels near Paris center
Restaurants in the north-east of Paris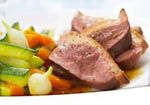 Here is a selection of restaurants close to the centre of Paris, but also in Seine-Saint-Denis in the Parisian region. Online reservation is possible for most restaurants. Check out our list of restaurants and cafés near Paris St Ouen flea market.