Looking for a venue for your business event in North East Paris ? Then, these pages are for you.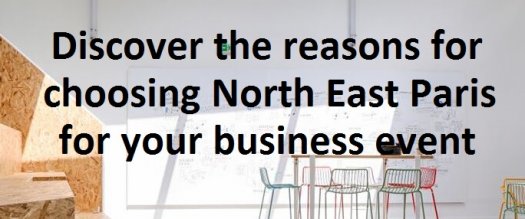 Thanks to our knowledge and the latest news we have of the Mice industry in our territory, our team will be delighted to assist you in organizing your project. Strategically located in the heart of a major international crossroads, between downtown Paris and Roissy-Charles de Gaulle airport, North-East Paris has recognized experience in hosting events.
North East Paris holds two of the largest conference and exhibition centers in Europe with a wide range of venues and hotels. Thus garanteeing to make your event an even greater success. More reasons here !
Looking for a venue, a hotel, a leisure activity or a service provider, contact us to receive personalized advice. You can also send us your conference/corporate event RFP, and we will be in touch with a proposal.
Vincent CHARTIER
+33 1 49 15 99 25 / v.chartier@tourisme93.com