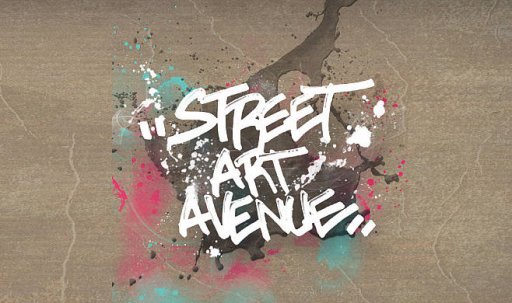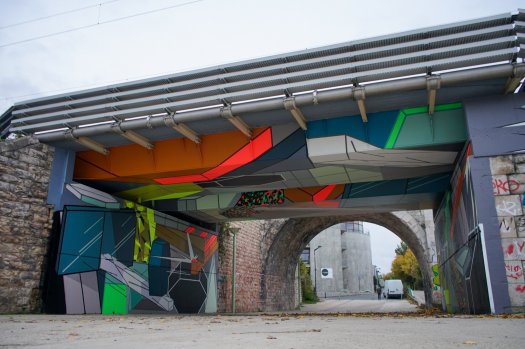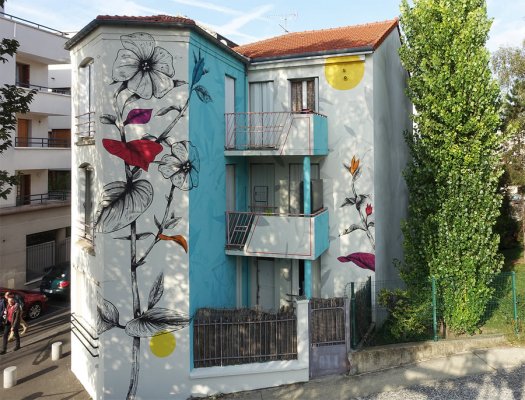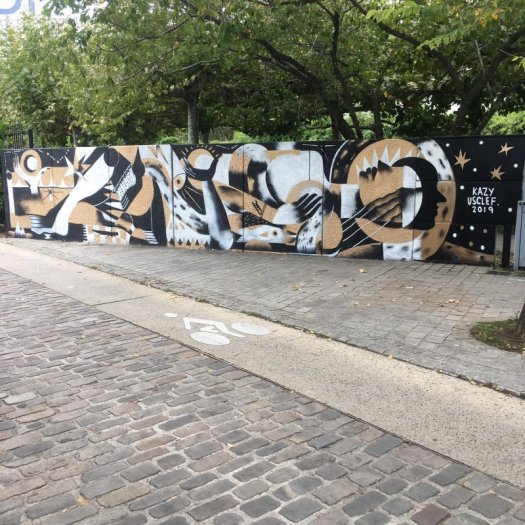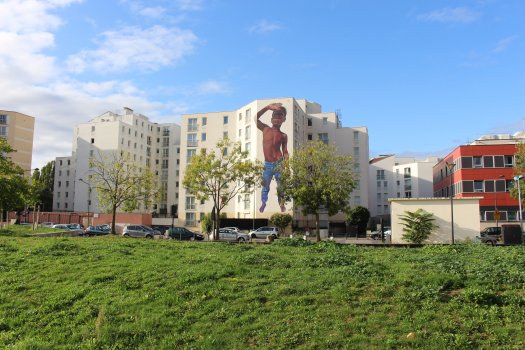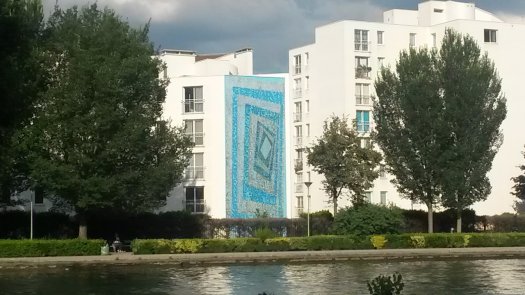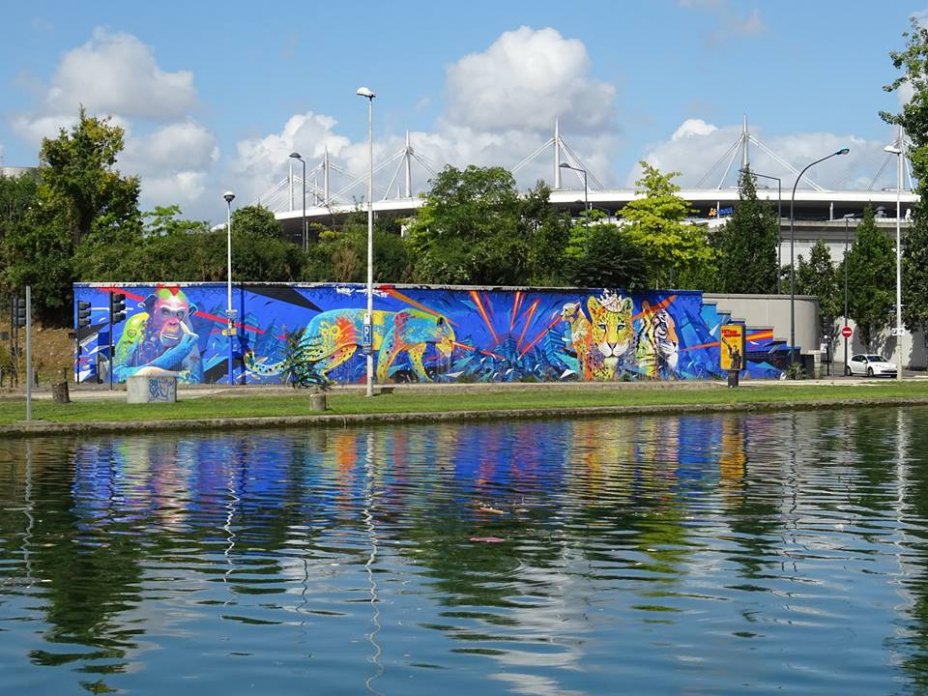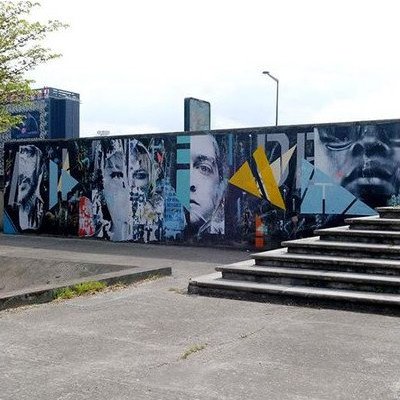 Street Art Avenue is a special project of painted frescoes spread out along Canal Saint-Denis, from Stade de France to Parc de La Villette Paris. Plaine Commune Grand Paris tourist office invited international and national street artists to take over the place and present live-painting, workshops and performance events.
The banks of Canal Saint-Denis are celebrating once again new street-art works this summer with the Auber Graffiti Show, which is a mixture between sport activities proposed by the Hoops Factory, graff workshops, DJ sets, scratching workshops and much more! From Saint-Denis (Stade de France) Paris (Porte de la Villette), via Aubervilliers artworks are gonna be added, thus adding more colour to this artistic path.
The creation of Street Art Avenue
On the occasion of Euro 2016, some artists created their artwork on the banks of Canal Saint-Denis, creating thus an outdoor street art gallery, from Stade de France to Parc de la Villette. Various techniques of urban art are represented here: graffiti, tags, collages, stencils... and many of them on urban furniture. Live performances, participative frescoes and artistic workshops were programmed all along the conception of the project.
The street art avenue which counted for about fifteen artworks created during summer 2016, was completed by new graffiti, frescoes, collages during summer 2017 by the stencil user Guate Mao. ZDEY painted the lower level of the motorway A86, the lettering and the geometry of Dizzy and Fimo can be found on the pillars of A86, The Chevalme Sisters, artists in residence at 6B, painted an aquatic fresco in Saint-Denis.
Click here to know more about the artists presenting their artworks in north east Paris : Alexandra Arango, Ambroise and Victor, Astro, Basto, FD Crew, Guate Mao, Joachim Romain, Julia Lopez, Jungle, Marko 93, No rules corp, On Off collectif, Rebus, Robert Zytynski, Unavida Collectif, Valentina Conseco, Romano, Jo di Bona, Daniel Eime...
During the summer, guided commentaries including cruises are proposed. The Artistic Way can be seen for free on foot or cycling from the banks of Canal Saint-Denis.
The Street Art Avenue project is backed by Plaine Commune, developed in close collaboration with the Plaine Commune Grand Paris Tourism Office, the towns of Aubervilliers, Saint-Denis, Paris and the Department of Seine-Saint-Denis.