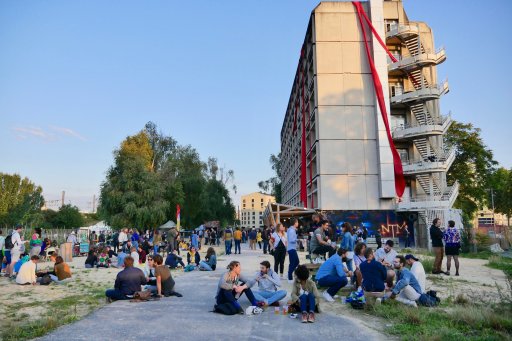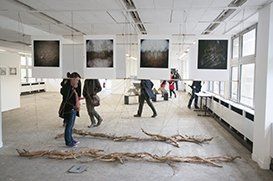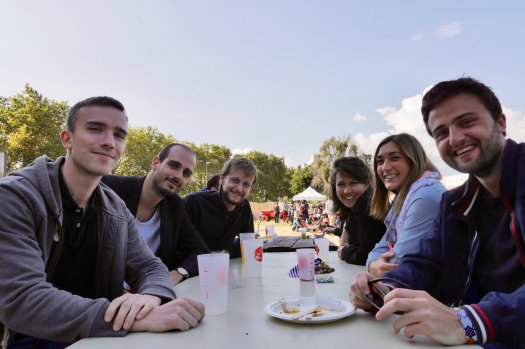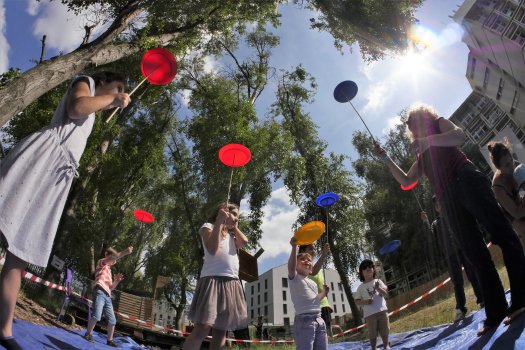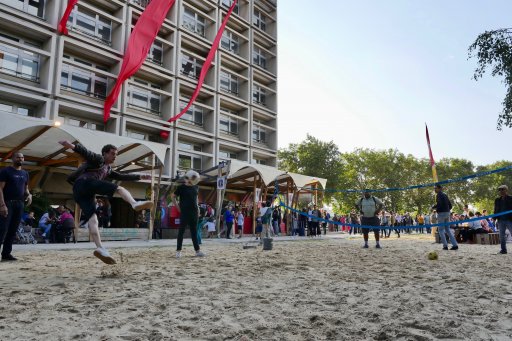 6B is an atypical place of creation and of artistic and cultural communication which opened in 2010 on the docks of Saint Denis, along the Canal banks. This project accompanies the transformation of Gare-Confluence in the town of Saint-Denis.
6B missions and events
This place, which has taken over a former office building, aims to constantly accommodate artists' studios, associations and small businesses. It also organizes exhibition launches providing entertainment and music during major evenings and events such as the "Fabrique à Rêves" (Dreams' factory) or the 6b summer festival.
6B, a multidisciplinary and multi-purpose cultural space
6B is a new place of creation and multidisciplinary communication (over 3,000 m²) which brings together professionals, associations and enthusiasts (artists, architects, musicians, filmmakers, graphic artists, artisans, social workers…). Each one carries out his/her task, or art, in one of the eighty workshops and offices and participates in the life of the 1,000m² of common spaces to create, of conviviality and communication (exhibition space, screening room, dance hall, non-profit making restaurant…).
What's on : festivals; dances; exhibitions, workshops... ephemeral events, graphic designers' workshops, architects, artists…