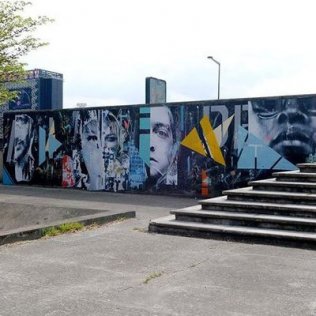 Joachim Romain is a photographer, artist and street artist. In his workshop, he creates art works from posters collected from the street which he displays in urban areas afterwards. He plays with volume, overlapping the posters and then lacerating them.
He has collaborated for many years with the collective group 9e concept, 6b and has participated in collective exhibitions such as Street Art Avenue, or the Festiwall at Paris. He also organizes big projects such as the Aucwin trail in Saint-Denis for which he collaborated with another street artist called Jungle.
Don't miss Sêma Lao's street art that also links with photography along the canal de l'Ourcq.