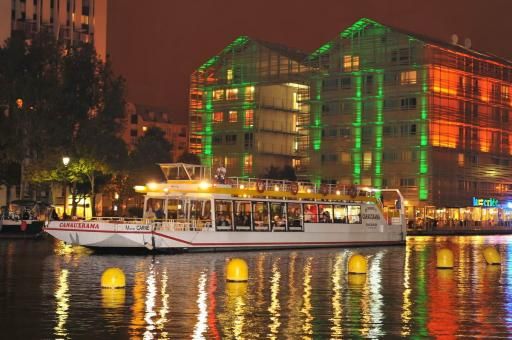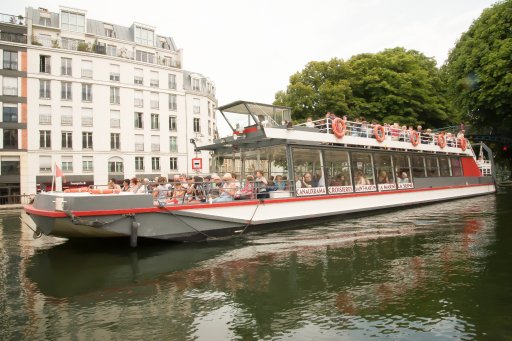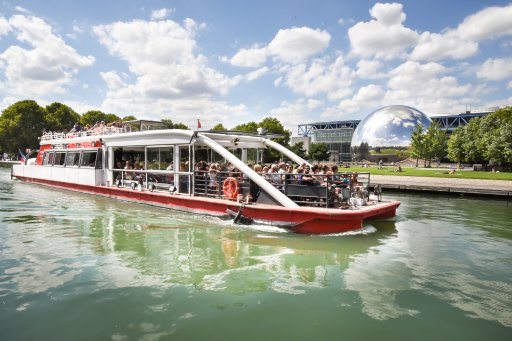 Discover Paris boat trips to discover the Paris canals : Canal Saint Martin, Canal de l'Ourcq or along the Seine and the Marne river proposed by the company Canauxrama. Various cruises, with very attractive prices, are programmed to visit Paris by boat. Embark on one of the Canauxrama cruises and enjoy the delights of a leisure cruise
Visit the North-East of Paris on a river cruise
Cruise "Vieux Paris" on Canal Saint Martin
On board Arletty and Marcel Carné, experience the delights of "Vieux Paris" cruise along Canal Saint Martin: from the Paris-Arsenal marina to Parc de la Villette or vice versa. Enjoy a romantic and original journey through the history of the districts that make up the "Paris of the Parisians".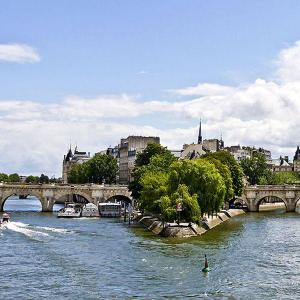 From Port de Plaisance Paris-Arsenal to Parc de la Villette, relive the Paris of yesteryear along the water. This cruise will take you along canal Saint-Martin to discover these tranquil waters lined with century-old trees and romantic walks. Enjoy two kilometers of almost complete darkness under a mysterious underground archway pierced with holes letting the light through... A place full of beauty and magic.. Check the cruise of the Vieux Paris.
Embark for an out-of-time day cruise on Canal de l'Ourcq
Discover the Canal de l'Ourcq, the smallest waterway canal in France. Complete change of scene guaranteed : romantic stone bridges, rows of poplar trees reflecting in the water... Let yourself drift along the canal to the locks in Sevran where the "little section" begins up to Trilbardou and its pumping station. These cruises are partly towed by a horse, just like the boatmen did in the nineteenth century. Book tickets for this day cruise on canal de l'Ourcq.
Night cruise Atmosphère ! on canal Saint-Martin
From June to September, leave at night to discover the mysterious night life of canal Saint-Martin. A romantic and original promenade of about two and a half hours with : charming anecdotes, and commentaries tracing the history of the canal through the different towns with entertainment, songs and poems for a night promenade through Parisian Paris. This two-hour cruises starts at Bassin de la Villette or Port de l'Arsenal. Book this cruise.
Two days long cruises
Canauxrama also offers two day-long cruises: one of them, the "Great Loop around Paris", is a boat trip on the Canal Saint Martin and its locks, on the Seine with its sights and on the Canal Saint Denis, through an area marked by its industrial past. The other cruise, "Land of the Guinguettes" takes you from Paris to Bry-sur-Marne accompanied by accordion music, a leisurely trip on the water through the lush Parisian countryside.
Related : Cruises for groups on the Paris canals