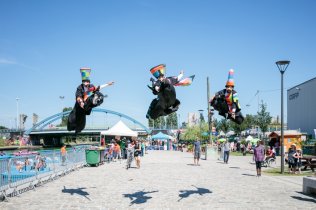 Looking for something to do during the school holidays all year long with your kids in the Paris region ? We can suggest outing ideas and several leisure activites to do in Seine-Saint-Denis and North-East Paris with friends or family. Sports or fun-filled activities, visiting sites or museums, concerts, shows and cinema… or simply somewhere to picnic on a fine day, sip a drink outside overlooking the canal.
Even more astonishing and at any time of the year : go graffiti hunting and let yourself be amazed by new graffiti talent.
During the holidays, week-ends and bank holidays : the different transport passes "navigos dézonés, cartes imagineR" allow you to take the public transport between zones 1 – 5. The week-end pass Ticket Jeunes week-end, is reserved for the under 26s, (valid 1 day) : this ticket can be used on Saturdays or Sundays or during a bank holiday, you choose how many zones you would like to cover (more information on transport passes and journeys on ratp.fr or transilien.com)
Good plan for 1 euro this summer
In july and august 2017 - Eté du Canal de l'Ourcq festival : fun, sport and cultural activities with concerts, balls, water-based leisure activities, street-art, cruises, parties, visits and strolls, open air cinema…
Summer festival : Eté du canal 2017 and Paris Plages beach festival
Cruises for 1 euro (saturday) or 2 euros (sunday)
Festivities in Paris
A family show on the Antipode barge
In the 19th district in Paris, be sure to sign up for a short performance suitable for children from the age of 1 to 5/6 years. September to June the Antipode barge, moored in the canal du bassin de la Villette, is THE place to be for listening to stories told down through the years between brothers and sisters.
Discover shows for tiny-tots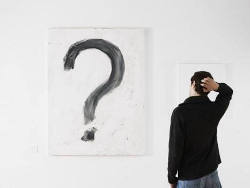 Outings during the school holidays 2017 in the Paris region - Ile-de-France. It's holiday time ! how to entertain all the family and find budget-friendly activities to do in the Paris region – Ile-de-France ? Here is a mix'match of outing ideas for all the family, kids and teens, but not just for them !
What's on during the holidays in the Paris region
Long live the summer break – keep warm and take in a movie alone or with friends, throw together a meal at the last minute and relish it !

> In the afternoon discover the history of the superb stained-glass windows in Saint-Denis Basilica with a guide (reservation essential). Adults, teenagers.
> This visit during the holidays will allow you to discover the superb tomb sculptures, recumbent princess statues, queens and kings of France (the great names of Merovingian, Carolingian, Capetian, Valois, Bourbon dynasties). Revise your history and edmire ! General public
Exhibition Mater - Queens of France (by Ariles de Tizi) in Saint-Denis Basilica
> For the 2 to 11 year olds : go to the leisure park in Montreuil - Ile de Robinson.
> For the more foolhardy and with your teenagers or friends, you can always try out the climbing wall – three major indoor climbing walls are accessible during the holidays and there's no need to be an expert. (Arkose in Montreuil, Murmur in Pantin, Block'out in Saint-Ouen)
It's all happening in the 19th district in Paris !
Cité des Sciences - Paris! An exhibition for teenagers : Brain ! An exhibition for pre-teens, teenagers and adults to know what going on in our heads ; and it's non-stop ! (for the over 12s)
The exhibition on Baby animal is instructive and funny and will delight the children. They won't be the only ones to enjoy it… Open to 20 August 2017
Exhibition at the Cité des Sciences et de l'Industrie : Discover the Middle-Ages – so what's new ? Open to 6 August 2017
The Géode is a cinema not to be missed ! Take a break and come in from the cold, projections are short. Come and see planet Earth or animals on a giant 180° screen ; documentary clips on : whales, hurricanes, titans from the Ice –Age…
> Little Villette has opened its doors in the pavillon Delouvrier near the Grande Halle. It is the perfect place for children and families with different play areas for free : circus, workshops, shows, reading, board games, etc.
Open Wednesday, Saturday and Sunday afternoons from 2.30pm to 6pm. 
Highly popular activities : workshops dedicated to children (registration essential – careful – these workshops are in popular demand ; plan ahead)
Free outings…or almost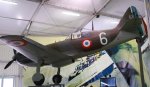 > Go to the Air and Space Museum Paris Le Bourget where the entrance to the permanent exhibition if free. A place to be discovered after many months of construction work and renovation on the Halls. Discover the new halls opened at the beginning of 2017.
Check out the space « Planète Pilote » (games for children) which is due to open at the beginning of 2018. 
Good tips for budget-friendly outings with friends, family or alone

> For adults and adolescents over 15. Want to move ! sign up for the Nordic walk in parc de la poudrerie or in parc du Sausset. 
It's free, you just have to sign up beforehand and make sure you're equipped witht the right clothes and shoes. 
Apart from this activity the parks also propose other, free activities (adults and children)
Looking for an antique, a rare or vintage object ?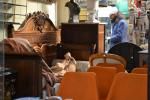 These can be found on a Saturday, Sunday and Monday. All day long the chic antique markets or second-hand markets in the Paris St Ouen, original or ordinary, for clothes, different objects etc. are open to the public. Les Puces de Paris – Paris Flea Markets is either affordable or extremely chic, even luxurious. You must dive into this special world, let yourself be tempted by these indoor and outdoor markets. For most people it is both a surprising a free stroll through the small streets of the Flea Markets.
In a more simple style of practical bits and bobs check out the Puces de Montreuil – Flea Market – for different outdoor markets every week-end.
Courses for children during the mid-term holidays 2017 in Seine-Saint-Denis
Holiday courses – learn how to play golf, circus arts or skating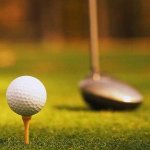 > The golf clubs put on mini-courses during the school holidays : Easter holidays from 10th to 14th July 2017 and  21st to 25th August 2017. 
2 thematic courses – (fee and on registration) at the golf de la Poudrerie for young people : 
-either a « golf initiation course and multi activities from 9am to 4.30pm. 3h of multi activities in the morning (football, rugby, lawn hockey, pedal karts…), lunch with the instructor at midday (plan a picnic), and 3h of golf in the afternoon.
- or a « 100% golf session » from 1.30pm to 4.30pm 
Careful : 10 places per course (book quickly)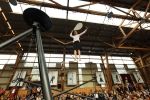 > Circus training at the Académie Fratellini over 3 days for children from 5 to 14. Two groups according to age to learn some acrobatic tips, trapeze, tight-rope, balancing on balls or ropes, rolla bolla (balance board), juggling, etc.
No training session this summer. Next training sessions school holidays in october 2017
- for children from 5 to 6 introduction to circus arts 
- for children from 11 to 14 circus, slackline (balance on a strap) 
These courses are quickly filled even though there is a fee so hurry up !
> In Paris 19th district the Patinoire Pailleron is organising snow sliding sport courses over 4 days during the holidays for children from 8 to 12 (snow sliding sessions or water sport sessions) 
The course will take place from Monday to Friday - next holiday October 2017
> Climbing course, learn how to block climb. Some climbing halls, such as Arkose in Montreuil – 93, put on courses for children during the school holidays. A one week climbing course : 4-6 years, 7-10 years and 11-14 years. (registration essential).