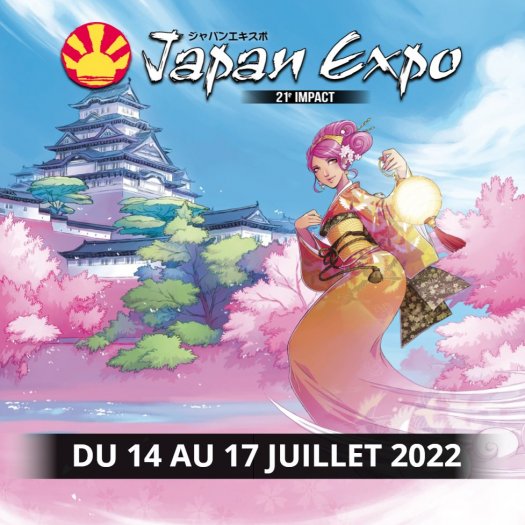 Japan Expo Paris-Villepinte; for Japanese culture and leisure activities!
Japan Expo is the inescapable event for all fans of Manga, music, video games, fashion, Japanese pop culture but also of traditional culture. Every year the show Japan Expo Paris takes place the 1st weekend of July in the Exhibition park Paris Nord Villepinte.
Japan Expo Paris 2022
Japan Expo proposes demonstrations, initiations and shows, understanding the shuriken, without forgetting the kendô, ninjutsu, aikidô, etc. wrestling matches and fighters. Come to see magnificent stands, the Japanese patchwork and bunka embroidery and the visitors can meet manga guests of honor! Diverse artists will be present to show you how to use calligraphy, there will be kimono presentations, tea ceremonies, shamisen concerts...
Want to participate in Cosplay Shows? Do not forget to register on the site from the beginning of June to be on stage!
During The Japan Fashion Days, stylists, young Creators, stylists and fashion designers from Tokyo will present fashion shows, conferences and workshops.
Where can I buy a ticket?
In September the JAPAN Expo Paris ticket office opened. A One-day ticket or a Four-day pass are on sale on-line.
Looking for a hotel near Japan Expo? (Roissy, Villepinte or Paris)
Consult our list of hotels near "Parc des expositions Paris Nord Villepinte". We propose a selection of hotels in Paris near Gare du Nord (Thalys, Eurostar). Hotels at Charles de Gaulle airport near Japan Expo are ideal for those who wish to stay near the terminal. Take the shuttles or the RER.
How to get to the Parc des expositions Paris Nord Villepinte.
Buy my ticket - JAPAN EXPO 2022