Do you want to extend your weekend but do not know what to do? You can find in Seine Saint Denis various activities to brighten up your Monday morning! Do not miss our suggestion of visits, outings and museums open on Mondays in Paris for a successful start to your week.
The Flea market in Saint-Ouen is open on Mondays!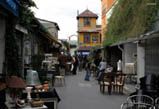 Located in Saint-Ouen, the biggest Paris antique flea market is open three days a week: Saturday, Sunday and Monday. On Monday, the market is less crowded than at the weekend, so it is an opportunity to bargain-hunt in peace and quiet and to discuss calmly with the antiquarians in the antique shops or to simply stroll through the aisles of different markets: Biron, Paul Bert, Serpette, Dauphine and many more. But make sure you come first thing in the morning because it is often said that it is at daybreak that you will find the rarest items to bring back home.
Visit the Shoah Memorial
The Shoah memorial in Drancy was inaugurated in Drancy in 2013. This memorial located in front of the former Drancy camp is open from Sunday to Thursday (closed on Jewish public holidays) Admission is free.
Discover Paris and its region differently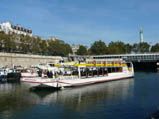 Are you looking for something original to do on Mondays in Paris and its suburbs? Many outing ideas are available in Paris and in Seine Saint Denis such as cruises or visit companies, factories or workshops to discover the skillful expertise and behind the scenes of industries and crafts in the north east of Paris on weekdays throughout the year.
Museums open on Mondays close to Paris

Several museums are open and can be visited on Mondays in Seine Saint Denis such as the Art and History Museum in Saint-Denis. You will not be disappointed!
You can walk in the Parc de la Villette but the Cité des Sciences and the Philharmonie Museum (Musée de la Musique) will be closed! La Geode is open on Mondays. Only scheduled times of movies will change.
What are the different museums located in Seine-Saint-Denis?
Walk in the park, walk in the forest close to Paris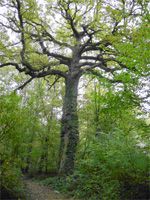 Seine Saint Denis is a greenspace department. You can stroll through all the different parks and forests such as the Sausset departmental park or the Georges Valbon park (which was formerly known as Parc de La Courneuve) or the Bondy forest. There is a children's play area and festivals take place all year round… or you can just walk alone in the peace and calm of a spring or summer day, or why not in the cooler months when nature seems to sleep and discover the different landscape of these green spaces.
It is also the opportunity to see or get a glimpse of those animals living in the parks and forests in Paris and its region… an unknown fauna and flora.
Learn more about parks and forests in Seine Saint Denis, addresses and activities program
What to do on a Monday night in and around Paris?
The Seine-Saint-Denis has a multitude of shows, concerts, festivals to offer. Many theaters located in the territory close to Paris have a rich cultural program: circus, plays, music from classic to hip hop. All these events are accessible to everyone and are often free! You can also get easy access to many movie theaters around Paris.
Check out our proposal for all the days of the week: Tuesday, Wednesday, Thursday, Friday, Saturday, Sunday