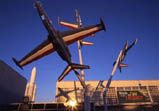 You have a few days off earlier in the week but you do not know what to do? Start your Tuesday off on a positive note with an enjoyable activity in Seine Saint Denis. Take a look at our suggestion of activities to do in the morning or afternoon, as well as placec to see and to visit just steps away from Paris!
Museums opended on a Tuesday near Paris center
The Air and Space Museum is a museum dedicated to aviation as well as aerospace. The various exhibition halls retrace the air and space epic era. You can see planes from the First World War. This museum appeals to both young and old!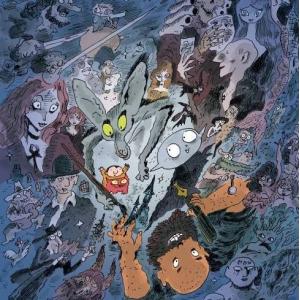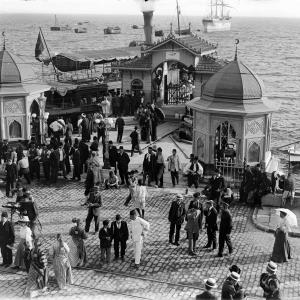 The museum of music in the Philharmonie of Paris offers a rich impressive permanent collection of musical instruments from different eras and places; various temporary exhibitions around a musician or a theme are proposed. List of museums in Seine Saint Denis
A rich heritage in the Paris suburbs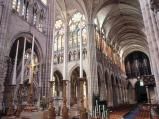 Over time, the department of Seine Saint Denis in the Parisian suburbs has managed to maintain a very rich historical heritage. Consider it as quality-time to discover the Basilica of Saint Denis, the royal necropolis where the French kings and queens are buried and one of the earliest examples of Gothic architecture.
Seine Saint Denis enjoys an incredible industrial heritage to be discovered during your walking tours or company visits. These visits on industrial heritage are held throughout the year on weekdays.
Shopping ideas a stone's throw from Paris.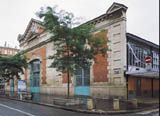 You have no idea of a gift to choose for a close relative or friend or you just simply want to have fun? Galeries Lafayette located in Rosny2 is the place to be. Seine Saint Denis has many shopping centers and markets open on Tuesdays such as the Saint Denis Market which where you can find rare and exotic products.
Explore Paris and its region on foot, roller-blades or bicycle!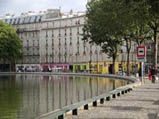 Feel like going somewhere calm close to Paris for a half day, a full day or an evening? The towns in Seine-Saint-Denis offer a wide range of activities. If you prefer just to stroll, certain towns have set up roller-blade or bicycle paths especially along the banks of Canal de l'Ourcq.
Walking tours in forest parks near Paris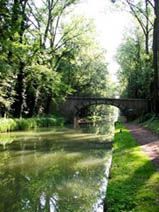 Why not go for a walk in the parks and forests located in Seine Saint Denis? All these large green space are open all day long with all facilities needed for a picnic in the "Parc Départemental Jean Moulin Les Guilands" or le "Parc forestier de la Poudrerie" with its 115 acres of parkland. List of Parks located in Seine Saint Denis.
Other fun-filled ideas for weekdays and weekends in Greater Paris
What to do on Mondays
What to see on Wednesdays
Where to go on Thursdays
Suggested visits on Fridays
Sunday outings