If you're wondering where to listen to classical music in Paris and its region, here is our selection of the best places dedicated to it.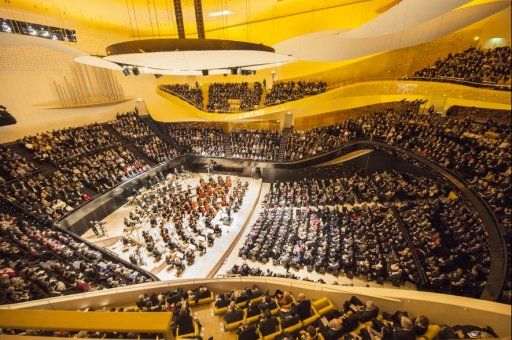 Philharmonie de Paris and Cité de la Musique
The Philharmonie de Paris is equipped with top-class interiors in terms of acoustics and design. Throughout the year, several concerts, exhibitions and events (workshops, conférences, etc…) around classical music are organised.
With its music museum and its large collection of instruments, the Cité de la Musique is the perfect place for all music lovers and is just the Philharmonie de Paris.
Classical music concerts at Basilica of Saint Denis 
The Basilica of Saint-Denis offer a unique experience with classical music concerts that takes place inside the basilica. Each year, the Saint-Denis festival offers exceptionals concerts in the cathedral Saint-Denis and the "legion d'honneur", a school nearby. On this occasion, people can visit Saint-Denis, enjoy a concert or a dinner.
Free concerts are given inside the cathedral in Saint-Denis during the event « Monuments en musique » organised by the « Centre des Musées Nationaux » - National Museum Center - that takes place throughout different French monuments.
Where to listen to classical music in Seine-Saint-Denis?
Performance halls in Seine-Saint-Denis have got a rich and varied programme including classical music concerts and recitals. For example, did you know that you can watch operas at the Stade de France? Consult our concerts schedule to know classical concert dates in Paris and inner suburbs. One Friday per month, a free concert at the Château de Saint-Ouen allows you to discover classical music, jazz or folk music.
A trade fair for musicians
The Musicora trade fair in the Grand Halle la villette brings together music professionals and music enthusiasts : musical instruments, introductions, conferences…
Attend an opera in Seine-Saint-Denis
Some cinemas broadcast New York Metropolitan Opera or Opéra Bastille operas.
The opera Garnier 
Classical music lovers will for sure appreciate a guided visit of the Garnier opera one of Paris's most famous opera.