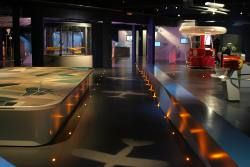 The activities have been completely thought out for children (6 to 12 years old) in the various spaces!
The children can freely use approximately 40 interactive manipulations on the themes of aeronautics and space.
The children can become airline pilots and sit in the cockpit of a small light passenger aircraft or an Airbus A320… they can learn to tidy up the luggage in the hold of an airliner or to fill up the fuel tank. Using their imagination the children can soak up the atmosphere while having fun.
For the more curious, the children can observe the activity of an airport from the control tower! We shall explain to them that air can carry a plane or that a rocket needs high speed to leave the Earth's atmosphere.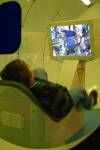 The activities on the theme of space. Why not cycle in a space station to stay in shape there. The children can pedal while lying down and look at the video of real astronauts who will give them advice.
The children will discover the various planets of our solar system… beautiful, amazing!
In short, a lot of activities for girls and boys are proposed in this Exhibition for future Pilot (Planète Pilote) ! It is a playful and educational area… we understand better when having fun!
Planète Pilote is open from Tuesday till Sunday and during the school holidays where the museum enriches its offer to allow the families to have a very full-filled day.
Information - Planète Pilote - air and space museum
Visit also permanent exhibition (air and space museum). 
The Planète Pilote sessions last about 1 hour: 10:30; 12:00; 1:30 pm; 3:00 pm and 4:30 pm.
This last session is only accessible between 1st April and 30th September and the 12 o'clock one is only open if the activity is crowded.
Schedule: from 10 am to 6 pm / the Museum is closed on Mondays 
website: www.museeairespace.fr/planete-pilote/
Groups must reserve their time slot!
To reserve please call (33) 01 49 92 71 09 or (33) 01 49 92 70 22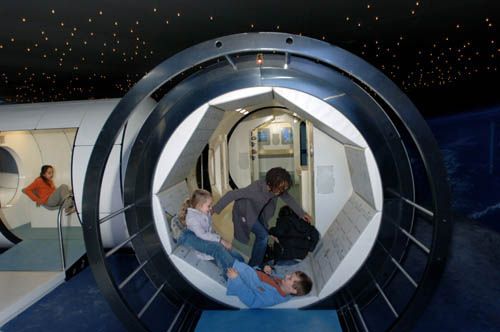 Photos ©museeairespace.fr - Alexandre Fernandes - Tous droits réservés