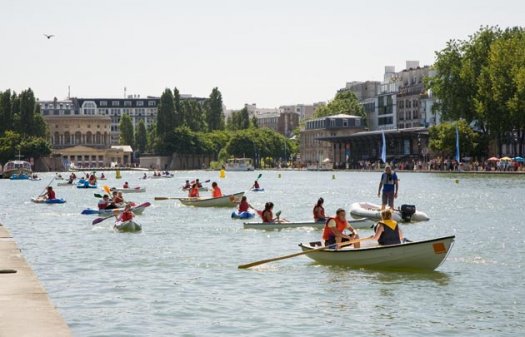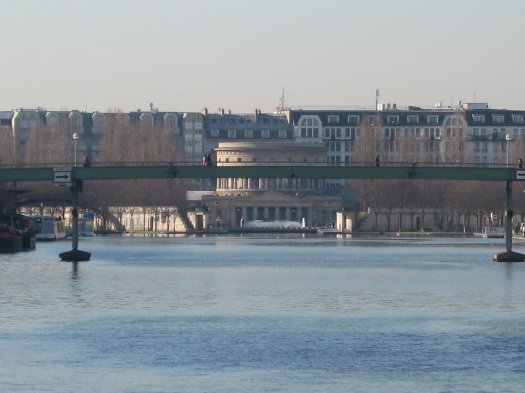 The Garmin Triathlon will be back in Paris and its North East for three endurance trials: swimming, cycling and running. The starting point of the Garmin Triathlon will be "parc de la Villette" (Paris 19e) for a 1.5 km swim in Canal de l'Ourcq. The athletes will then do 40 km of cycling and 11 km of running.
You can come and cheer them on at La Villette which is at the same time a trial point and a transition zone for swimming, cycling and running that can either be in "Olympic" (M) format or in "Sprint" (S) format.
The Garmin Triathlon Paris race course in detail
Program pending confirmation for 2023:
Swimming - 1 500 m for Olympic and 600m for Sprint – canal de l'Ourcq
Cycling- 40km for Olympic and 21 km for Sprint
Running -11 km for Olympic and 6km for Sprint –
How to register for the Paris Triathlon?
If you have a licence you just have to accept the terms of registration on the internet site.
If you do not have the F.F.TRI. licence, you must purchase a 20€ Competition Pass during your online subsrciption for your individual competition. You must provide a compulsory medical certificate allowing for the practice of "sport in competition" or "triathlon in competition" dated less than one year at the date of registration. Follow all the instructions online on the website.
The numbered bibs must be picked up the day before at the latest, the same goes for leaving off your bike (the bike park will be open on Saturday afternoon)
Triathlon village
Various sport exhibitors such as equipment manufacturers in swimming, cycling, running, sports luggage, health and nutrition workers, distributors, boutiques... will be there in the village at Bassin de la Villette and at the finish line. It is the occasion for sport lovers to stay tuned and know all about new innovations.
Hotels near Bassin la Villette - Paris 19
We offer a list of hotels around Bassin de la Villette and close to the public transport, Stalingrad, Jaurès metro stations. On the other side of the Rotonde opposite Bassin de la Villette, you can roam peacefully on Canal Saint-Martin and book your hotel room there. A bit further away, while remaining on line 5 of the Parisian metro network, it is also possible to book your hotel room in Pantin or Bobigny – close suburbs.
Here are some training practice tips for running and cycling.
A summer in Paris along Canal de l'Ourcq
It's summer and the edition of the summer festival Eté du Canal will be back to offer night cruises, gourmet cruises, discovery cruises, but also to introduce you to French musette balls, free or almost free (a couple of euros) techno music. It is a great success every year; take a shuttle from Bassin de la Villette for 1 euro on Saturday and 2 euros on Sunday, discover the charm, the originality, the history of the Canal de l'Ourcq !