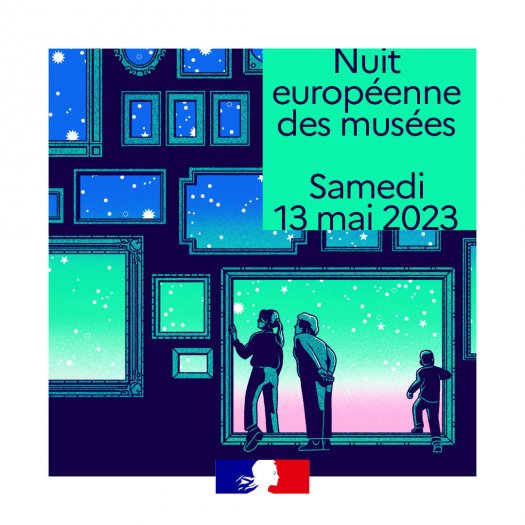 European Museum Night is the opportunity to discover heritage sites in a very original way. The long museum night which takes place twice a year is a good, free, original initiative to visits museums and monuments in Seine-Saint-Denis and the North-East of Paris.
History of European Museum Night
This National Initiative of European Museum Night is an original invitation to discover in an unusual, festive and fun way the cultural wealth of the museums in France and in Europe. It exists since 2005 and consists in simultaneous openings of heritage sites. Originally named as Printemps des Musées, this event was reincarnated to conquer a new audience, especially the young ones.
Coyright 2023 : visuel : Zoo × @Arthur Bonifay
Program in Seine-Saint-Denis
Air and Space museum
Visit the Air and Space museum to discover planes from the different wars in France...
In Saint-Denis
Attend concerts and spectacles for this special night at the Art and History museum of Saint-Denis.
Cité des Sciences et de l'Industrie
The Science museum will be open to the public from 7 p.m. to midnight. You can attend free exhibitions for the occasion!
Philharmonie de Paris
Discover for free the permanent collection of the Music museum, open from 7 p.m. to midnight.
Related : heritage days