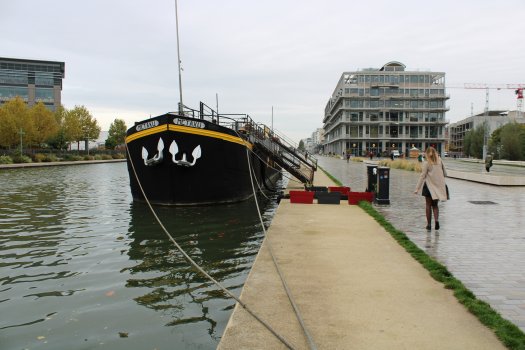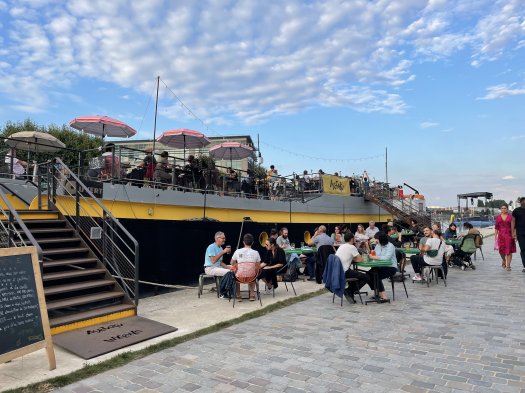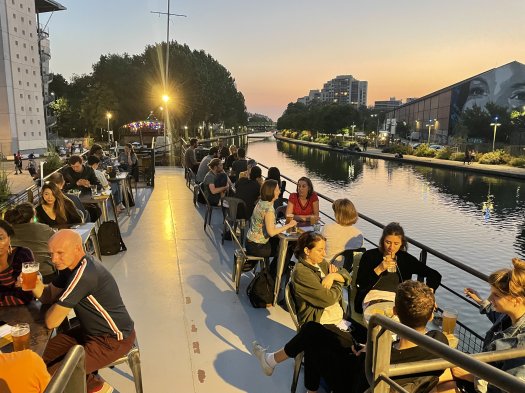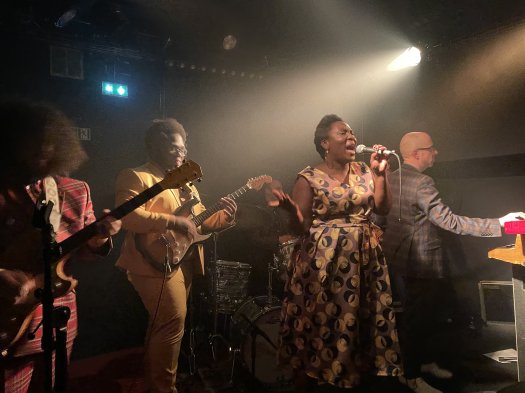 Opened in 2019, the Metaxu barge is moored on the Ourcq canal at the Place de la Pointe in Pantin right next to the Magasins Généraux.
Its name refers to the philosophical concept that Plato refers to as that which is "in between", the middle ground.
This barge, initially called Inside Out, was moored in Belgium where it was already a place of celebration and sharing. This barge rich in history has been preserved to keep its original structure.
Metaxu offers a rich cultural program including concerts. Bar service - local beers, organic wines, cocktails, etc. - small catering service.
Open Wednesday to Friday from 5pm to midnight, Saturday from 3pm to midnight and Sunday from 3pm to 10pm. Transportation access: metro line 5 Église de Pantin or RER E Pantin.
In summer, two other barges come to moor at the Place de la Pointe Antipode (all week from the 2nd weekend of July) and Le Barboteur intermittently.
Related: Pop a cultural and festive barge where artists can express themselves