The POP,  music on stage is a cultural barge simultaneously an exhibition space that can put on shows and creative activities and also welcomes artists in residence.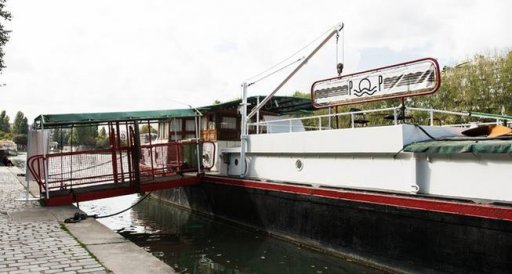 POP programme is created around two events per season: The Fall of POP and the Spring of POP.
The barge is moored from September to June at 32-34 Quai de La Loire in the 19th arrondissement of Paris.
Information by phone on 01 53 35 07 77 or on the POP website.
Related: Discover the demoiseel Barges moored on the Quai de Seine.