With 2016 already rich in events, 2017 will also be the promise of a busy year in terms of concerts, exhibitions, fairs-shows. Mondial du Tatouage, Paris Airshow, Depeche Mode concert, 6 nations Tournament... Discover the dates for 2017 in Paris.
Major sports events in 2017
The 6 Nations tournament at Stade de France
2 matches out of the 6 nations tournament matches will be held at Stade de France : France-Scotland on February, 12th, 2017 and France-Wales on March, 18th, 2017.
Football : friendly match France / England
Stade de France will welcome this much anticipated match : rendez-vous for the France – England match on June, 13th, 2017.
> Discover major sports events in the North East of Paris.
Concert events for 2017 in the North-east of Paris
Depeche Mode and Coldplay in concert at Stade de France
Stade de France will also be the focus of the concert category by hosting these two bands ! Coldplay will perform in Paris on July, 15th , 16th and 18th, 2017 and Depeche Mode on July, 1st, 2017. Several tens of thousands of spectators are expected for the concerts of two of the biggest rock stars today.
La Villette Sonique, Music Festival
La Villette Sonique will settle in Parc de La Villette and Grande Halle from 23rd to 28th May 2017. Some outdoor concerts are free.
> major concerts and music festivals 2016-2017 in the North East of Paris
Major exhibitions in Paris in 2017
Jamaica at the Philharmonie of Paris
Cité de la Musique - Philharmonie of Paris will put on a vast exhibition on Jamaican music, on dub, reggae and the great figures of reggae music who have marked the musical history of Jamaica, with the most famous - Bob Marley.
What's new in the Middle-Ages ?
Cité des Sciences et de l'industrie has decided to update the Middle Ages. This period which has indeed already been deeply studied, reveals yet more surprises to be discovered during the exhibition on medieval archaeology.
> Calendar of exhibitions 2016-2017 Paris
Shows not to be missed in 2017 in Paris
Shows at La Villette
La Villette hosts many shows in its park. Villette en cirques promotes the new circus. A new rendez-vous, the pluridisciplinary festival 100%, is entirely in the essence of the rich programme of La Villette.
> All shows 2016-2017 in the north-east of Paris
Trade shows for professionals and general public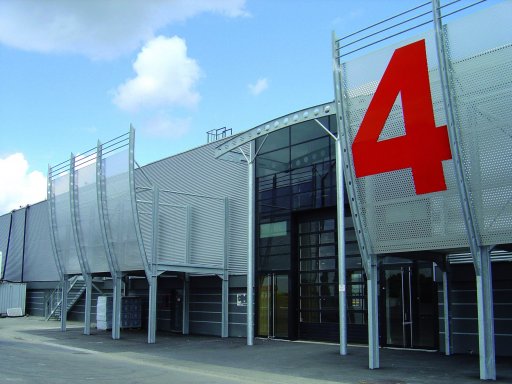 The north-east of Paris is rich in conventions, exhibitions and fairs, thanks to, notably, Paris Villepinte and Bourget exhibition centers, to the Docks of Paris, to Paris Event Center and to Grande Halle La Villette. From Japan expo or Kamasou (formely known as Eropolis) to salon de la poupée, Maison et Objets to Technical aspects of shows and events, the choice is more than eclectic !
Paris Airshow - SIAE 2017 au Bourget
The Paris Air Show show will be held in Bourget from June, 19th to 22nd 2017 : SIAE 2017 for the professionals from June, 19th to 22nd 2017 and SIAE for the general public from June, 23rd to 25th, 2017.
International tatoo convention 2017
The global tattoo convention organized by Tin-Tin, the Paris tatoo convention will be back in Paris at grande Halle de La Villette in March 2017.
> Programme on exhibitions for the general public and Business pro exhibitions.