Due to the sanitary crisis, several events are on hold but hopefully will take place in 2021. Watch this space for concerts, exhibitions, fairs, shows.
Great Paris events
North-Eastern Paris has so much to offer! You'll find concerts and festivals, theatre shows, fairs, contemporary circus shows, events about cinema and big sport events, activities for children, exhibitions and conferences. Check out for more information about events in Great Paris.
National festivities in Paris North-East
New Year's Eve, mardi gras, the Chinese new year in February, the fête de la musique on the 21st of June, the fête du cinema, the 4th of July independance day, the national day on the 14th of July and all its balls…You'll never stop partying with all these events!
Discover the authentic French culture with the semaine du goût (in October), the night of stars (in august), the heritage day (3rd weekend of September), the fête de la science (in October), the international women day (8 March).
Other party days: winter and summer sales, Valentine's day (14th februrary), mother's day, father's day, Christmas activities and markets.
Religious festivities
Religious parties are the occasion to have meet up with your friends and family for rich moments all together: Christmas, Epiphany (January), Easter holidays, St Patrick (March), the Ascencion (May), the Assumption (15th august), the Ganesh party and parade (last Sunday of august), the All Saints Day (1st of November), the month of Ramadan (9th month of the Muslim calendar)
Holiday calendar
During the school holidays, you'll find many activities for kids and families such as outside skating rings in winter, beaches in summer, great egg hunts for the Easter holidays…
There also are banked holidays during which special themed events are prepared and can interest everyone (from the youngest to the oldest): May the 8 (commemoration of the victory of 1945), November the 11th (celebration of WWI's armistice), the 1st of May ("fête du travail")…
Public holidays 2021 in France
Friday 1 January 2021: New Year's Day
Monday 5 April 2021: Easter Monday
Saturday 1 May 2021: Labour Day
Saturday 8th May 2021: Victory of the Allies in 1945
Thursday 13 May 2021: Ascension Thursday
Monday 24 May 2021: Whit Monday
Wednesday 14 July 2021: National holiday
Sunday 15 August 2021 : Assumption
Monday 1 November 2021: All Saints' Day
Thursday 11 November 2021 : Armistice 1918
Saturday 25 December 2021: Christmas
Trade shows for professionals and general public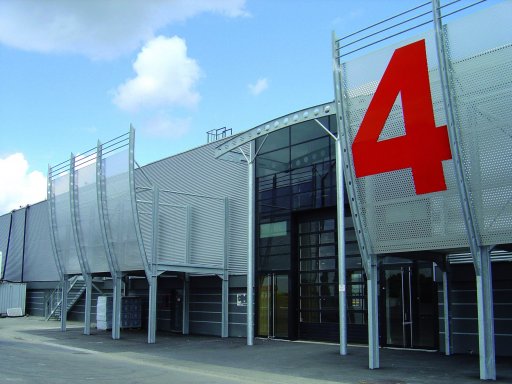 The north-east of Paris is very rich in conventions, exhibitions and fairs because of all it's exhibition halls: Paris Villepinte, Bourget exhibition centers, Docks of Paris, Paris Event Center and Grande Halle of La Villette. From Japan expo to Maison et Objets, the choice is more than eclectic !
> Program on exhibitions for the general public and Business pro exhibitions.
International tattoo convention
The global tattoo convention organized by Tin-Tin, the Paris tatoo convention will be back in Paris at grande Halle de La Villette.