With 2017 already rich in events, 2018 will also be the promise of a busy year in terms of concerts, exhibitions, fairs-shows. Discover the dates for the 2018 season in Paris and Ile-de-France.
Major sports events in 2018
The 6 Nations tournament at the Stade de France
The French rugby team will play against Ireland, Italy and England in February / March 2018.
On May 8th, the Stade de France will hold the French Cup!
> Discover major sports events in Norteastern Paris.
Concert events for 2018 in Northeastern Paris
> James Blunt and Gorillaz in concert at Le Zénith
Stade de France will also be the focus of the concert category by hosting these two bands! James Blunt will perfom on November 7th 2017 and Gorillaz on November 24th 2017. Tens of thousands of spectators are expected to attend these concerts!
> Ed Sheeran will perfom at the Stade de France for 2 concerts on July 6th and 7th 2018.
> La Villette Sonique, Music Festival
La Villette Sonique will settle in Parc de La Villette and Grande Halle from May 23rd to 27th 2018. Some outdoor concerts are free.
> Major 2018 concerts and music festivals in Northeastern Paris
Major exhibitions in Paris in 2017
> Calendar of 2018 exhibitions in Paris
Shows not to be missed in 2017 in Paris
Shows at La Villette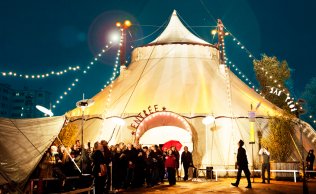 La Villette hosts many shows in its park. Villette en cirques promotes the new circus. A new rendez-vous, the pluridisciplinary festival 100%, is entirely in the essence of the rich programme of La Villette.
> All 2018 shows in Northeastern Paris
Trade shows for professionals and general public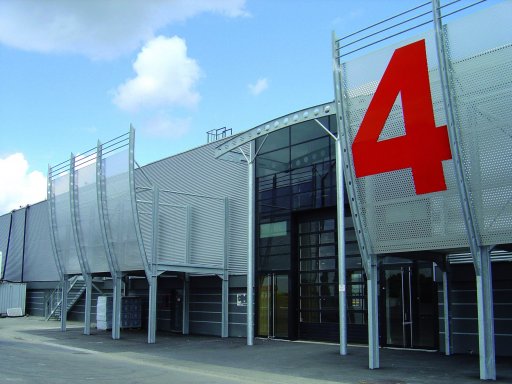 The north-east of Paris is rich in conventions, exhibitions and fairs, thanks to, notably, Paris Villepinte and Bourget exhibition centers, to the Docks of Paris, to Paris Event Center and to Grande Halle La Villette. From Japan expo or Kamasou (formely known as Eropolis) to  Maison et Objets, the choice is more than eclectic !
> Program on exhibitions for the general public and Business pro exhibitions.
International tatoo convention 2017
The global tattoo convention organized by Tin-Tin, the Paris tatoo convention will be back in Paris at grande Halle de La Villette in March 2018.