The month of May in the Paris region is a particularly pleasant time of the year, as the weather is generally good. Many events are proposed, many of them outdoors! Art, dance, guided tours, shopping... discover all our tips for going out in May in Paris.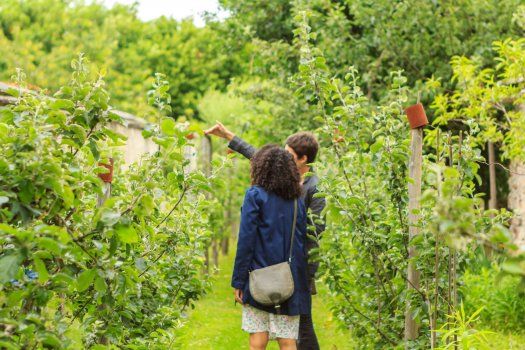 Mur à Pêches festival in Montreuil
May Explore Paris tours
Take part in unusual tours of Paris region available on the Explore Paris online website. In May, a wide range of original walks and guided tours on various topics related to Greater Paris is offered.
Walking or biking
The nice weather in May encourages you to go for a walk. Discover our suggestions on micro adventures in metropolitan Paris - walking and cycling tours to breathe in the fresh air.
Head for the Marne river by boat
The Cap sur la Marne event invites you to discover this Parisian river and its pleasant banks. Cruises are proposed on May 28, 29 and 30, 2022.
Run a 10 km race
In May 2022 several races are organized in Seine-Saint Denis. The 10 km is a great classic for runners but if you prefer, shorter runs are proposed.
Les Foulées de Bagnolet on Mau 8th
La Foulée Montreuilloise on May 15th
Les Foulées noiséennes on May 15th
Les Foulées pantinoises on May 22nd
Les Foulées Pierrefittoises, May 26th
Les Foulées de Noisy-le-Grand on May 29th
While waiting for these competitions, here are some suggestions to jog and run in the Paris area.
Museums night
The Night of the Museum is held every year in May. Night ativities are organized in the museums to see them in another way.
Land art festival Montreuil
The Land art festival is held on the different plots of the murs à pêches of Montreuil from May to September. The inauguration takes place on May 22, 2022.
Open house of artists' studios
In May, several cities offer open houses of artists' studios.
Romainville's artists' studios open from May 13 to 15, 2022. Discover Romainville artists and participate in artistic workshops.
Belleville's artists are opening their studios from May 20 to 23, 2022. Discover no less than 200 artists and 93 workshops during the open house as well as animations and shows.
The Lil'art festival in Lilas from May 19 to 22, 2022 presents artists and craftsmen from the north-east of Paris. A market of creators and an exhibition, as well as animations, tales and concerts allow you to spend a convivial and artistic moment. The artists of Les Lilas open the door of their workshops on this occasion.
International dance festival
The Rencontres Chorégraphiques Internationales de Seine-Saint-Denis offers a month of dance performances by contemporary choreographers from around the world. This festival is an essential event in the Parisian dance calendar.
Temporary exhibitions in May
A large number of free exhibitions in Seine-Saint-Denis are open in May.
You can also see exhibitions at a lower price in Paris:
Related information: