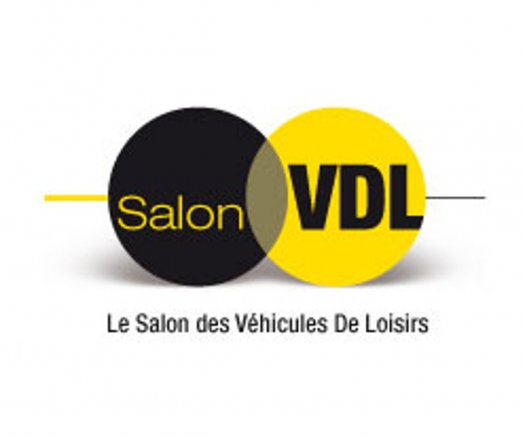 VDL: motor-homes, caravans, mobile homes, van... a fair held at Parc des expositions in Le Bourget.
Recreational vehicles: caravans, campers, mobile homes
The success of this fair is undeniable and has become a most awaited rendezvous by lovers of recreational vehicles: caravans, campers, mobile homes… all meet up in le Bourget exhibition center, an exhibition where you will discover the latest in the world of caravanning and perhaps revisit the classics and enjoy getting the latest "up to date" news in the sector.
Come and admire more than seventy French brand names and foreign brands too : eight hundred models of camping-cars, two hundred models of caravans, not forgetting mobile homes. There are three distinct areas: the exhibition pole (over five halls), the sales pole on second-hand camping-cars between buyers and sellers and the space dedicated to parking for camping-car visitors during the VDL France fair.
Once again, the exhibition center offers a "rental package" (numbers limited) which allows you to try a camping car for three days. It is of course understood that this kind of purchase cannot be done on a whim.
At the exhibition you can also find insurers, credit companies, sellers of more or less indispensable accessories … Do not hesitate to visit the fair, you will certainly come back the following year to purchase new or second hand.
Come with your camping-car or book your hotel room?
You are coming with your camping-car and are looking for a place to park it during the fair? Two alternatives : the camping of Neuilly-sur-Marne or the parking area specifically for accommodation near the VDL exhibition center in le Bourget (cost 6 € per night – register on site or directly on the VDL website accommodation page).
It is possible to park your camping-car during the exhibition on recreational vehicles, at the place dedicated to accommodation-open from 8:00 a.m. to 7:00 p.m. Outside these hours, you will have to move about on foot in the zone where your camping-car will be parked during your stay. You will find a large equipped camping ground during the fair with all the necessities and services, water supply (electricity is not included in the package) this will allow you to visit all the exhibition halls at your own pace...(this service is to be paid onsite). It is also possible to pre-reserve your parking place on the VDL website.
Sales of second-hand camping-cars between individuals
2022 - Following the sanitary measures due to the Covid- 19, the VDL Show will not offer a space for the sale of used motorhomes between individuals, this year.
2021 - The fair allows individuals to sell their camping car second-hand. The rental cost of the space allotted to you to sell your camping car is subject to your convenience, either one day or the whole week end…. Check the rates list on the VDL website services page. The programme and list of all exhibitors in the trade fair can be seen on the official website.
Transport, access and where to book a hotel room
You have the choice to book a hotel in proximity of parc des expositions du Bourget or in the center of Paris near the commuter rail service RER B. We also propose solutions for budget rentals - book a room in an apartment hotel or in a youth hostel (single room or groups) an economically perfect option for comfort and conviviality!
How to come to the trade fair?
Here is some practical information about all the different ways to get to the trade fair venue by public transport or by road to Le Bourget. Free shuttles will take you quickly to the VDL fair from the RER station - Le Bourget. It rotates from 9:00 to 8:00 p.m.
Information for another visit; for all cars enthusiasts: visit the conservatoire Citroën museum.