Best concert hall recommendations in Paris for music lovers and artists.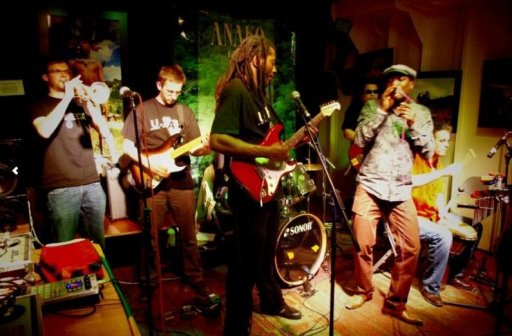 Often considered as one of the most expensive city in Europe, the French capital and its surronding areas are also the perfect place to enjoy music at a low price with very cheap and free music venues. For example, in the noth of Paris, the Seine Saint Denis region is home to some of the most trendy places where jazz legends have performed.Whatever your age or tastes follow the trail of best ranked low cost small venues which are also richly self-proclaimed alternative combinations of art and music venues appreciated by trendsetters Parisian and the more "hip" visitor.
Follow our recommendations to enjoy an authentic live music experience on your vacation or business trip. Discover the best trendy places boasting live music in small concert hall venues offering a multidisciplinary approach of music concerts and festivals. Paris welcomes you in a warm enthusiastic and friendly way for amazing bash-parties with your families or friends. It is said that most of the famous Parisian word-of-mouth addresses guarantee an unforgettable experience.
Small prices for some awesome jazz music
A trip to the French capital would be complete for jazz lovers without a visit to one of the great contemporary jazz hall, the Dynamo Banlieues Bleues, the fashionable best ranked cool place where every jazz lovers local and visitors should be. It is located in the area of Aubervilliers Pantin Quatre Chemins stations.
The old fabrics of gunnysack and burlap bags was once a strategically situated industrial heritage in the Parisian suburbs, it is now converted into a magnificent concert hall called La Dynamo.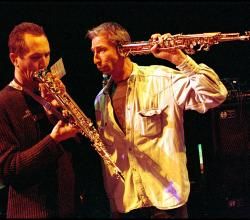 It is the first music and exhibitions hall build in France with an imposing industrial nave all dedicated to jazz where exceptional acoustic sound qualities are produced. The three rehearsal studios are famous for improvised interesting jam out session of known artists for free. This Banlieues Bleues-la Dynamo concert hall has always been famous for its authentic atmospheric jazz club producing some famous well-known artists during the Jazz festivals-Banlieues Bleues.
Banlieues Bleues jazz festivals take place once a year in March and April in Seine Saint Denis in twenty different venues which are all accessible by Parisian public transport. The station Aubervilliers Pantin Quatre Chemins serve the venue La Dynamo. Jazz concert tickets costs between 12¤ and 18¤. A great way to enjoy at a low cost the vibes of excellent jazz-music of most known artists. A low-prices four concert-pack ticket can also be purchase for 20¤ directly at the venue.
Cheap and good concerts at Canal 93
Canal 93, located in Bobigny, is a hall dedicated to modern experimental music ; it includes a large concert hall, rehearsal studios, recording studios and live performance space. Concerts cost up to 15 euros, training sessions, artists in residence, all connect to contemporary popular music. Jam@Canal : monthly free concerts are available to discover new artists. Exit at Metro Pablo Picasso + 10 minutes on foot or take the tramway line T1 exit at Liberation station.
Glazart concert hall
Best place and best price to have your mind blown amaizingly from midnight to early morning in Glazart Concert hall.
Glazart's concert hall and exhibition spaces are located in the proximity of Parc de la Villette in the northern suburbs of Paris in Seine Saint Denis. Glazart's concert hall is famous and well known to most of night-fun and music-lovers. Glazart, a unique setting, said to be a former old bus station converted into a particular atypical distinctive theater.
The concert scene offers multidisciplinary approach of music concerts and festivals. Glazart, the fun place for lavish night out features cool musicians who make the scene come to life with shows that start at midnight with Reggae, Hip Hop or Punk Metal concerts. 
There is a cozy bar inside the concert hall and an outside-terrace-bar for smokers. Drinks prices are quite reasonable costings less than 8¤ and 10¤ for a Parisian night club easily accessible by Parisian safe and cheap public transport: tramway, metro and bus.
The entrance fee for a great night out at Glazart is about ten and twelve euros. Buy your tickets directly at the welcoming ticket desk at Glazart and save on line commission and tax on tickets and fares.
Mains D'Oeuvres, a truly beautiful venue near the Paris Flea Market
Best small wonderful concert hall dedicated to new talent and new music works for music-lovers.
Find a must-have combination of contemporary exhibitions and the latest known new artist for less than 10¤ in Mains D'oeuvres Concert Hall. For most music lovers on a short budget, Mains D'Oeuvres is an invitation to taste the famous Parisian night life in a cost effective way.
Mains D'Oeuvres offers plenty of advantages to both artists and music-lovers. It is a wonderful place to spend some time to eat and to listen to music. It is also a nice combination to make the most of your time viewing a collection of artworks, watching a dance rehearsal, listening or playing music or just enjoy an improvised funny jam-out session with the musicians.
Musicians and dancers appreciate the backstage arrangements of this venue where they can band practice or use it for their dance rehearsal.
Instants Chavirés in Montreuil
Best small concert hall for music lovers on a short budget, Instant Chavirés is a sort of laboratory of experimental music and a perfect setting for a poetical and musical break. 
Instant Chavirés, one of the most happening venues is located in Montreuil in the north-eastern suburbs of the city of lights. This inviting small concert hall boasts different music displays from rock and folk to jazz and classical. It offers a wide range of top-quality options of experimental music and concerts for less than 10¤ and 12¤.
Musicians of free improvisation, who are well accustomed to playing volcanic bass eruption drum, quarter tone trumpets with electronic effects, are no longer frustrated by their sound effects. Instants Chavirés offers the hub of right sound-efficiency and a cost-effective place for both artists and music-lovers.
Besides concerts, Instants Chavirés also organizes music workshops for children and adults. The presence of an on-site bar is the perfect place to escape from a busy day out in the capital. For a break from the office or after a tourist trail, this café-bar in the heart of Instants Chavirés is easily accessible to find your friends.
Point Ephémère in Paris near La Villette
Best place to promote live music. This venue is a famous music destination where most of the artists who come to Paris feel they should come here to produce their works.
Point Ephémère is a money-no-object venue and low cost philosophy for house music lovers.
Point Ephémère is located in Paris near Canal Saint Martin, a beautiful and fashionable place to visit and to offer yourself a welcoming music break in the city center. Point Epémère is said to be a non-profit structure with a public mission to enrich the cities musical culture along with shows, bars and  restaurants.
People like the friendly and casual familiarity of the locals, hipsters and the magnificent graffiti under the near-by bridge. It is also said that the food is excellent and huge portions of cheeseburgers are served by the friendly English speaking waiters.
Charming and popular cheap and free concerts
Discover more venues for music performance from electronic to classical, jazz, gospel, pop rock, hip hop, ragga, groove or even typical Parisian popular songs all year round. Check out or guide of hip hop festivals near Paris.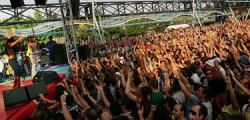 For the "Fête de la musique" celebrated annually on the 21st of June, free music is performed everywhere in the metro, in shops, in city malls, in cafés, churches and city halls. Famous singers, bands and DJ's perform in front of thousands in strategically famous places, parks and stadiums day and night.
The music festival Fête de L'Humanité which takes place annually in September invites great legendary names of local and world known artists to perform over the three days of this festival on the impressive temporary built stage. It now has a firmly established reputation as it boasts a myriad of well-known stars or new artists.
The Paris Flea Market Jazz festival takes place every year in june. It welcomes the best jazz, musette and swing musicians. Free concerts are proposed in this mythic flea market where Django Reinhardt played.
Discover free concerts in summer in Paris and cheap music festivals.
Related :