Paris counts many mythical places where you can listen to good jazz: Caveau de la Huchette, Duc des Lombards, New Morning... But it is not just in the heart of Paris that beats to the rhythm of jazz and blues; the north est of Paris features many halls for festivals dedicated to jazz and blues.
Jazz et blues music concerts in Greater Paris
Seine-Saint-Denis has many theaters and concerts halls with a large program of blues and jazz music all year long.
Places where you can listen to live jazz and blues music in the Paris region:
Dynamo Banlieues Bleues at Pantin features a not-to-be-missed very special jazz and blues program all through the year.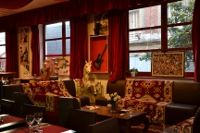 La Chope des Puces, this legendary restaurant located at Puces de Paris/Saint-Ouen is where Django Reinhardt performed, and it hosts some of the big names in gypsy and swing music and also blues, jazz, and rock concerts. Every Saturday and Sunday, gypsy jazz concerts are held from 2 to 7 p.m.
Le Triton located in the district of Les Lilas, a concert hall and recording studio specialized in jazz.
One Monday per month, Saint-Denis Jazz Club proposes a jazz concert at CDN Théâtre Gérard Philipe in Saint-Denis.
Instants Chavirés located at Montreuil proposes an expert jazz program and improvised music.
Philharmonie de Paris proposes many events around music and in particular jazz.
Studio L'Ermitage, located in the twentieth district of Paris is a music hall for concerts on world music and jazz.
Jazz and blues famous events in Northeastern Paris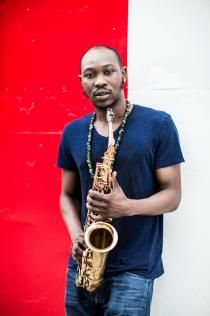 Each year moves to the rhythm of jazz and blues festivals in Seine-Saint-Denis as well as the north-east of Paris: jazz fusion, jazz manouche, jazz musette, blues...
Banlieues Bleues festival takes place in concert halls located in the north-east of Paris in March and April and features a rich program of blues and jazz concerts.
 
Pavillons Jazz Festival : Located in  Pavillons-Sous-Bois, it proposes four days of jazz concerts in May.
 
Festival Jazz Musette des Puces Saint-Ouen, held in June; has become, in the last ten years, a key event in Gypsy jazz, swing and musette dance.
 
In september, La Villette features a full jazz program with Jazz à La Villette.
 
Rhizomes festival proposes free jazz and world music concerts in the eighteenth district of Paris in June and July.
Browse through the list of festivals annuels du nord-est parisien to sing, dance, watch films and listen to concerts all year round.