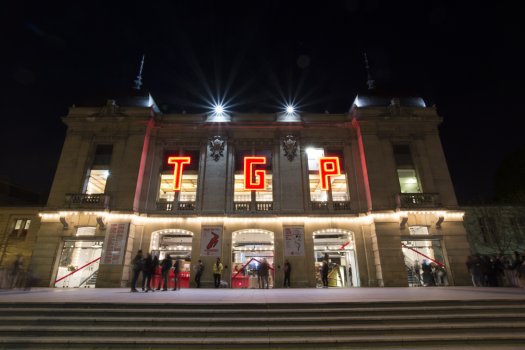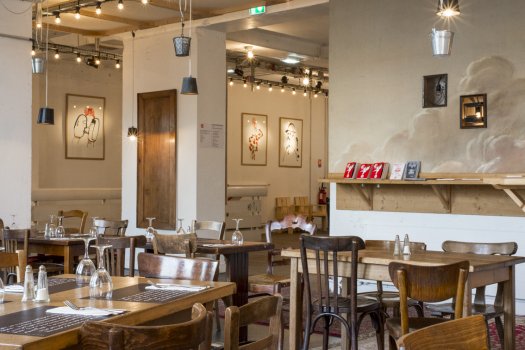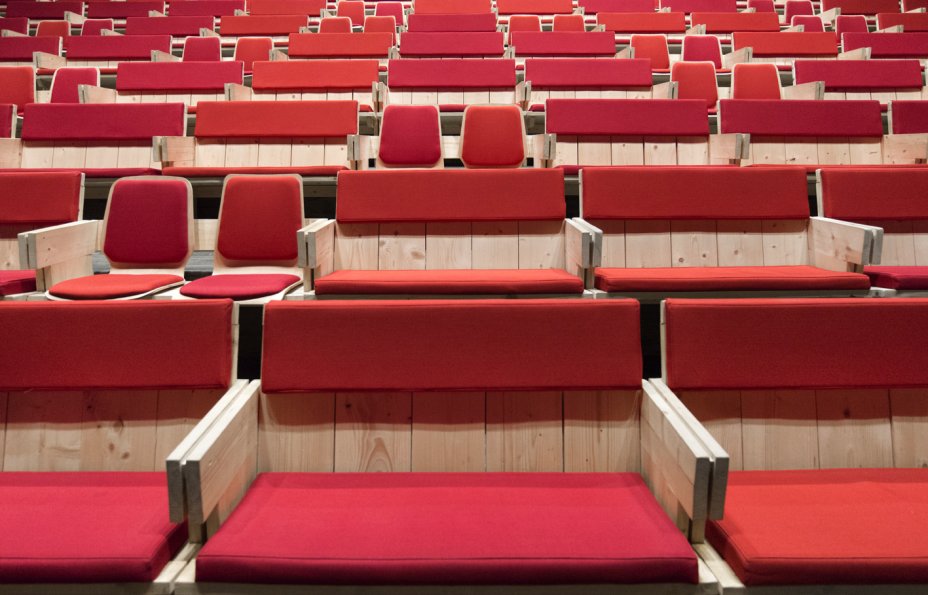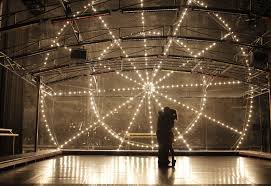 Steeped in a century of history, this versatile and popular theater with the famous name "Théâtre Gérard Philipe" has been managed by some of the most well-known people in the stage scene. Today the theatre presents a classical style and sometimes unusual programme also providing the younger audience with a unique festival "Et moi alors?"
A tribute to Gérard Philipe
The city of Saint-Denis acquired in the early twentieth century a hall called "salle des fêtes", with the top metal framework designed by the Eiffel workshops. Between 1902 and 1965, it was used for a variety of events; from wrestling matches to dramatic and opera performances and award-winning ceremonies to be replaced by the popular Saturday night dances. The theater was refurbished with theater boxes and balconies; it became "Theater Gérard Philipe" in 1959 in honor of the famous actor. Two phases for renovation works began first in 1965 for the expansion of the stage and to change the seats and then in 1968 for renovation to improve the reception area and facilities.
On January 1, 1983, Gérard Philipe Theater located at Paris Saint-Denis became the Centre Dramatique National de création et de diffusion dramatiques, similar to the New Theater in Montreuil and Théâtre de la Commune. In 2005, the architect Patrick Bouchain brought his contribution to the theater.
Actors, stage directors... the different directors of the Gérard Philipe Theater have brought their expertise to the influence of the theater. Between 1976 and 1986, René Gonzalez presented the Parisian audience with Alfredo Arias and his Argentinian theater group. He also developed and brought theater to the streets by performing Dell'Inferno along the railway line Gare du Nord - La Plaine.
In 1986, Daniel Mesguich, a versatile artist and stage performer, became head of Théâtre Gérard Philipe, and then in 1989, Jean-Claude Fall was nominated director. Two major actions marked his work in the theater with the establishment of theater companies in residence and the contribution to festival programmes such as: Africolor or "les Rencontres Chorégraphiques Internationales in Seine-Saint-Denis".
Every month, the theatre also gives one monday to Saint-Denis Jazz Concert so they can do their show. North-Eastern Paris has lots of places that promote the jazz and blues culture.
As well as staging musical performances, shows, and exhibitions, the theatre offers training sessions and workshops, teaching criticism as well as acting.

Stanislas Nordey replaced Jean-Claude Fall in 1997. Then in 2002, Alain Ollivier became the new director until december 2007. Christophe Rauck has presented his theater programme from january 2008 to december 2013. Jean Bellorini is now the director of the TGP.
You can also check the Fil de l'eau theater, MC93 or the Paris Villette Theater.
Looking for a theater that gives english speaking shows? Check our page dedicated to the parisian theater experience with shows in english.