Created in the seventies in the United States, this cultural movement spread rapidly worldwide. It is particularly popular in France and more specifically in the east of Paris, where it became in no time at all an inevitable artistic and musical urban culture. Rap, graffitti, break dance, beatboxing make the move in Hip Hop dance events. Today, this cultural movement has evolved and is more lively than ever in Seine Saint Denis where most of the major festivals celebrate it.
Festival "Terres Hip Hop" at Canal 93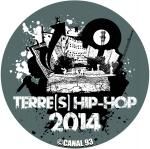 Every year for one month, the famous modern contemporary hall of Bobigny becomes the meeting place for about fifty hip-hop performers for live music, open mic, meetings and workshops. A high note for creative Rap in the ile de France region,  the "Terres de Hip Hop" festival, gives the best of the different styles of music and reveals all kinds of talent, old and young, amateur or expert.
Canal 93, 63 avenue Jean-Jaurès, 93000 BOBIGNY
Festival Hip Hop Tanz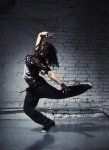 Initiated by the Moov'N Aktion Association since 1997, Tanz Hip Hop festival pays tribute to the maturity of the language of Hip Hop in the region. Two specific instructions: Inventiveness and communication. The festival brings together both amateurs and professionals on stage around a particular culture and common passion : hip-hop. The festival presents the different variations of a dynamic, inventive, free, exciting and daring movement… This choreographic project in Seine Saint Denis, the Hip Hop Dance Festival "Tanz" pays a visit to Pantin at the Centre National de la Danse and at Theatre au fil de L'Eau in both Bobigny and Bagnolet. In may- june.
Paris Hip Hop Festival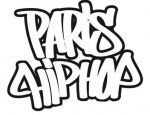 This major Festival organizes activities and events around hip-hop in Ile de France over two weeks. Fifteen days of events: concerts, dance contests, exhibitions, cinema, block party, graffiti… in large cultural halls in Paris but also in other places of references in the capital and Ile de France and especially in Seine Saint Denis (Café de la pêche, Mains d'œuvres, l'Embarcadère, Glazart, Etoile Lilas) …
The Paris Hip Hop project was created by Hip-Hop Citoyens in 2005 in order to celebrate this dance culture in all its forms.
Between end of June and July
www.paris-hiphop.com
Hip-Hop and urban cultures Festival-Saint-Denis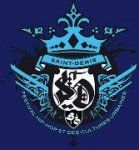 Organized by the city of Saint-Denis, the Hip-hop and urban cultures Festival highlights for two weeks each year, all aspects of urban dance developed for hip hop and funk music: rap, slam, graffiti arts, dance and also stand ups, DJs set, photo exhibitions, etc.
The Festival has already had some big names in Hip-Hop and Rap such as La Fouine, Kery James, Diams, Sniper, Grand Corps Malade, 113, Youssoupha and many more.
Learn more about this festival.
Festival H²0 d'Aulnay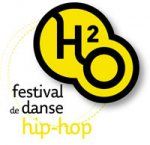 Established in 1997, the H²O Festival is a reflection on professional choreography today in hip hop dance and privileges their creators... The program resolutely turned towards multi-ethnicity and trendy open-mindedness offers each year a variety of shows combining renowned artists and young creators. Combining emergence and excellence, the H²O festival has become over the years a key event for dance companies, professionals and the public.