John II the Good (1319-1364), King of France from 1350 to 1364, son of Philippe VI and Jane of Burgundy
John II the Good was imprisoned by the English for several years during the One Hundred Years War.
This lying recumbent was commissioned by Charles V in 1364 at the same time as that of Philippe IV to Andre Beauneveu. Insignias have disappeared.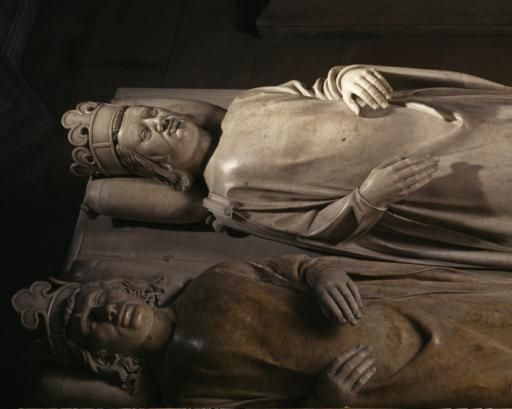 Lying recumbent of Philippe VI of Valois and of John II the Good in the background. © Pascal Lemaître - Centre des monuments nationaux.