Louis XII, king of France from 1498 to 1515, and his second wife Anne of Brittany. Last king of the Valois dynasty.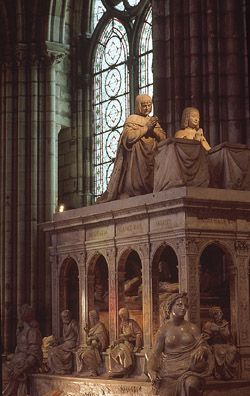 The mausoleum of Louis XII and Anne of Brittany was carved in Carrara marble by Italian sculptors. It is evidence of the contacts that were established between artists during the Italian wars. This small antique-style temple is surrounded by the twelve Apostles and the four cardinal virtues, Prudence, Might, Justice and Temperance and the plinth is decorated with bas-reliefs depicting several victorious episodes of the Italian wars.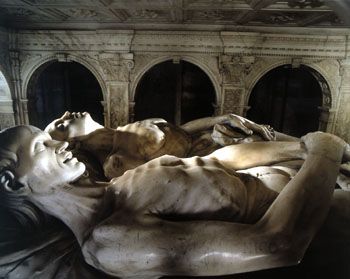 Louis XII and Anne of Brittany portrayed in death. P.Lemaître © CMN.
Inside the mausoleum, the royal couple are portrayed transfixed and motionless in death. On their abdomens are depicted, for the sake of realism, the sewn-up openings made for the purposes of evisceration. On the upper level the kneeling sovereigns pray for the life to come. This double image of the sovereigns' bodies is intended to be, for Christians, an invitation to meditate on death and the Resurrection.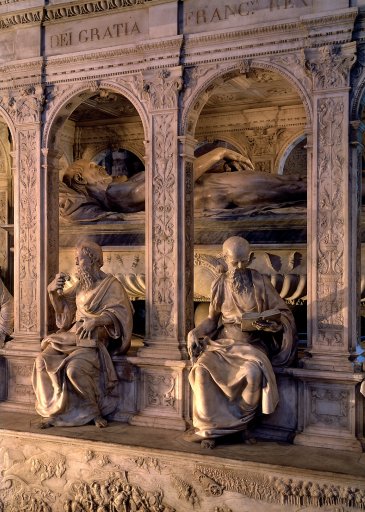 Detail of Louis and Anne of Brittany tombstone