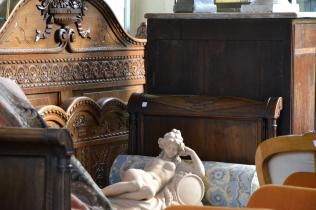 St Ouen Flea market is opened mostly on Monday and every weekend all year round with a reduced activity in summertime from August 1st to 15th. However, open for professional trade on Friday to give an opportunity to professional traders to meet shop owners and purchase their stocks in this great bargain shrine, the largest Flea Market in Europe.
Flea Market opening hours
With a combination of inside and outside stands, the Paris Clignancourt Flea market is a perfect opportunity to indulge in a little weekend or Monday for vintage shopping. Opened on Friday for professional trader; but most of the famous markets' merchants accept call from traders to schedule an appointment.
Saturday, Sunday and Monday from 10am to 5.30pm
Access by public transport and car
How to get to the Paris St Ouen flea market.
Paris Puces Flea market by public transport
Metro Parisian public transport: Porte de Clignancourt Metro station (line 4) or Garibaldi Metro station (line 13 - St Denis Université).
Map line 4 and line 13 www.ratp.fr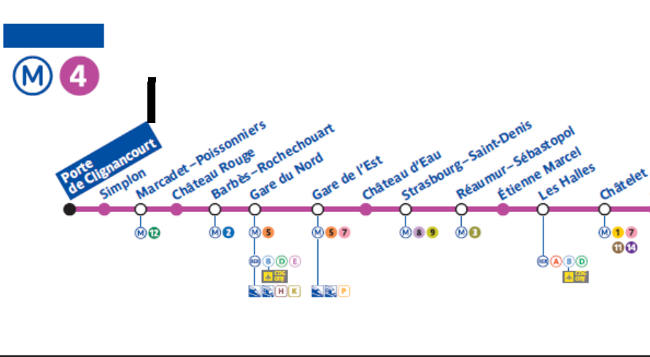 By Rail: Take the metro from any of the main Parisian stations - Paris Nord (Eurostars and Thalys), Paris St Lazare, Paris Bercy, Gare de Lyon…
Bus : 56 - 60 - 85 - 95 - 137 - 166 - 255 - PC 3
St Ouen shuttle : Audonienne
Tramway T3: The circular Bus PC3 will be replace in December 2017 by a tramway line T3 at Porte de Clignancourt
 
By Road
One Hour from the airports, 30 minutes from the main train stations.
From the peripheral road, take the exit: Porte de Clignancourt or Porte de Saint Ouen.
From the Parisian Boulevard take Porte de Montmartre exit.
From the airport: Within easy reach of Orly and Charles de Gaulle International airports as the event attracts buyers and stallholders from all over the world.
Book a taxi: 3607 for G7 Taxi and 3609 for Taxi Bleu
 
Car parks at Saint-Ouen Paris Puces
110 rue des Rosiers (Serpette market)
142 rue des Rosiers (Malassis market)
7 rue Marie-Curie
30 avenue de la Porte de Clignancourt
45 rue Docteur Babinsky
 
Information Tourist Office
Tourist Office Info Puces (Tourist Office) 124 rue des Rosiers - 93400 Sain-Ouen
Tel. 01 55 87 65 50 for information
Friday to Monday 9.45am to 5.45pm
www.tourisme-plainecommune-paris.com/en