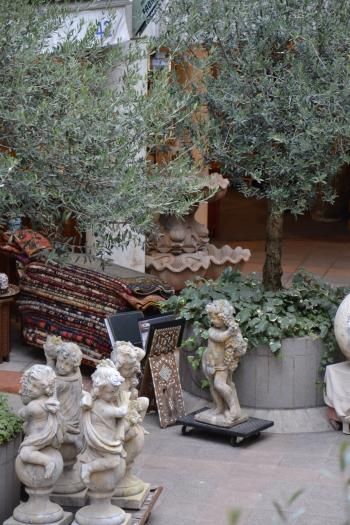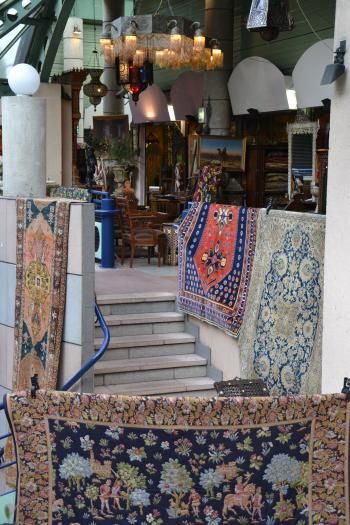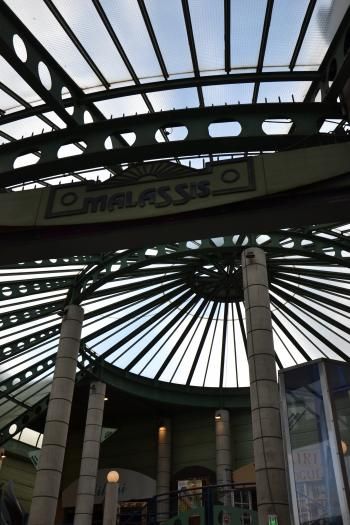 Malassis Paris market focusses on 1930s, 1950s and 1970s rare pieces. Visit a French traditional best antiques flea market Paris, enter by the main street rue des Rosiers. Saturday, Sunday and Monday are the Clignancourt flea market opening times.
Malassis Market is located in Paris Saint Ouen porte de Clignancourt in an innovative architectural building with a glass dome presenting a gallery spirit with many small stalls overflowing with antique furniture and objects. Step back into a timeless world and discover the antiquarian decorator's thematic presentation of historic and contemporary goods. The market is a treasure trove of a huge range of comtemporary antique and retro goods from the 20th century including oriental vintage fashion and accessory stalls, tableware, bronze items, collections of toys, beaded trims and jewellery - bargain hunter treasures to be discovered…
Since 1989, Malassis antique market and its dome located at the entrance to Paris St Ouen flea market has attracted serious collectors, interior designers and celebrities to its varied collection of antiques and collectables. Partly covered alleys will "drive" you to the first floor for its originality and presence of the era of 18th century up to to-days designers. Walk through huge fashionable gallery stands to small stalls full of ancient furniture. This young market has definitely found its place within this huge antiquarian square maze.
Bohemian atmosphere and antique art designers
To this day people from all over the world come to Malassis market to take in its bohemian chic atmosphere and to find something genuine and unique.
Antique Art designers have become masters in the art of finding furniture and sometimes strange objects; they have restored their treasure finds and exhibited them in an unique atmosphere of their creation. It is not like a jumble sale but a clever storage unit for every old waxed patina furniture found; Antique Art designers definitely distorts the objects from its main function, creating a successful marketing called "Decoration de Charme" but this does not prevent the baroque and neo-classical with a touch of the contemporary.
The 20th century is largely represented in the Malassis Market with pieces of furniture from the 1930s or 1940s as well as some pieces from the 1950s exploring the use of new material.
Visitors fond of the seventies, Malassis market features designer furniture which relates the magnificent madness of the creative mode of the year 1970.
Malassi Market opening days and hours:
Friday, Saturday, Sunday and Monday from 8am to 6pm