Guillaume of Châtel † 1441, baker for the king Charles VI, stables squire for of the Dauphin.
This officer of the realm of the king of France worked as a baker in the royal kitchen. He is represented in a suit of armour. Indeed, he died during the siege of Pontoise.
To save on expenses, his head wascreated in marble and his body in stone.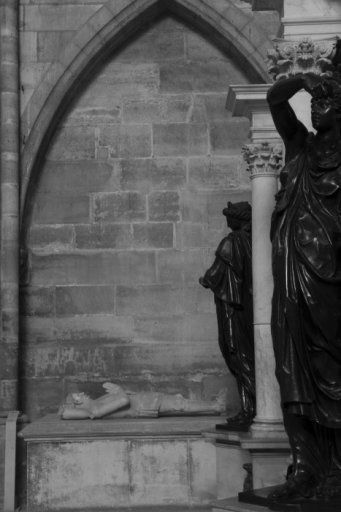 Recumbent effigy of Guillaume of Châtel. © Jean-Christophe Ballot - Centre des monuments nationaux
Other officers of the realm buried in St Denis Cathedral :