Louis of Sancerre (1342 † 1402), the constable of France from 1397 to 1402.
Louis of Sancerre fought by the side of Bertrand du Guesclin. They are part of the dozen servants of the kingdom who had the honour to be buried at the Basilica Saint-Denis.
The recumbent effigy of the constable, ordered by Charles VI, offers a tough visage and a well-known distinctive squint that made him recognizable by his contemporaries.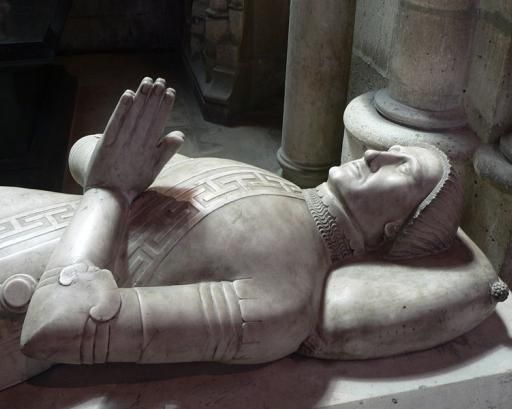 Recumbent effigy Louis of Sancerre. © 2007 David Monniaux.