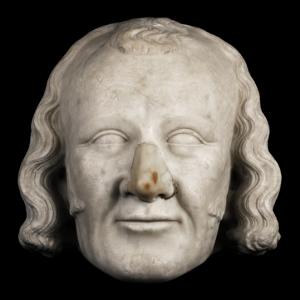 Charles, Count of Alençon (1297 † 1346), son of Charles, Count of Valois and brother of Philip VI of France.
This recumbent effigy was first located in the Couvent des Jacobins (a former Dominican monastery) in Paris.
The fact that this effigy was put aside allowed historians to put a date on it (14th century). At that time, its characteristics were pointed out, such as his nascent baldness and deep wrinkles.