---
A "very French" break in North-East Paris… for groups
2 days / 1 night
Cost per person from:  In 2* hotel: 185 ¤ / In 3* hotel: 202 ¤
Optional extra: cabaret dinner  - please contact us
Available Wednesdays, Fridays, Saturdays and Sundays
Minimum 25 persons, prices based on two persons sharing
Day 1: The Age of the Romantics…..
A cruise on the Seine and the Canal Saint-Martin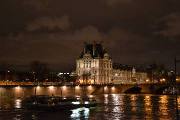 Board by the Musée d'Orsay for a river cruise on the Seine: the Tuileries Gardens, the Louvre, the Ile de la Cité, the Ile Saint-Louis… Pass through the first locks, the Port de l'Arsenal and the Bastille. After 2 kms in the near-darkness of the tunnel, you emerge to discover the Canal Saint-Martin in all its poetry, fringed with chestnut trees and garlanded with romantic footbridges immortalised in the film "Amélie Poulain"…
Lunch
The Cité de la Musique,  with visit to the museum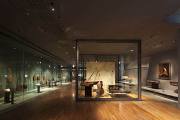 The XIXth century: Age of Romanticism in Europe
Among the thousand works of the museum's collections, discover the development of the Romantic spirit in the sentiments and music of XIXth century Europe. From Chopin to Wagner and Berlioz, musical society evolved from the so-called "musique de salon" to the heights of great symphonic music. The highlight of the tour will be a meeting with a musician.
Dinner: own arrangements
Overnight stay in a 2 or 3 star hotel
---
Day 2: Focus on Fashion...
Discovering the Pierre Cardin museum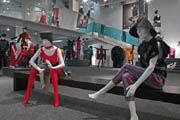 This unique museum features over a hundred designs from the collections of Pierre Cardin: dresses and coats from the 1950s to the present day, evening wear, futuristic styles and an exhibition of "utilitarian sculptures" (furniture from the designer's own imaginings).
Lunch
Visit to the Museum of Decorative Arts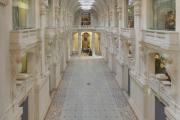 The Museum of Decorative Arts contains 150,000 works, making it one of the world's largest collections of decorative arts – graphic art, jewellery, toys, wallpapers, glassware – from the Middle Ages, the Renaissance, the XVIIth, XVIIIth and XIXth centuries, Art Nouveau, Art Deco and the modern and contemporary periods.