Isabeau of Bavaria (1371 † 1435), queen of France, wife of Charles VI.
Isabeau of Bavaria was obliged to take part in the kingdom's politics following her husbands fits of madness. Totally unprepared to fulfill these duties, her actions were a disaster for the country.
The queen's recumbent statue represents her wearing a wimple with veil. The drapery folds are remarkable.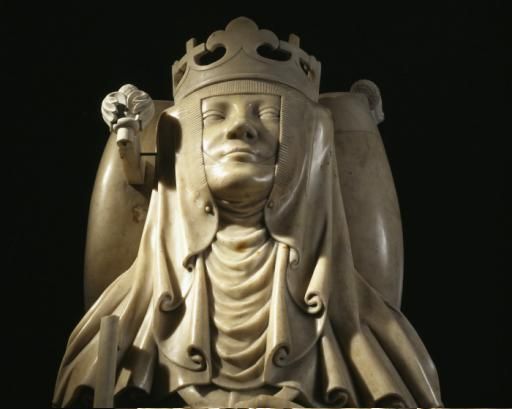 Recumbent statue of Isabeau of Bavaria © Pascal Lemaître - Centre des monuments nationaux.