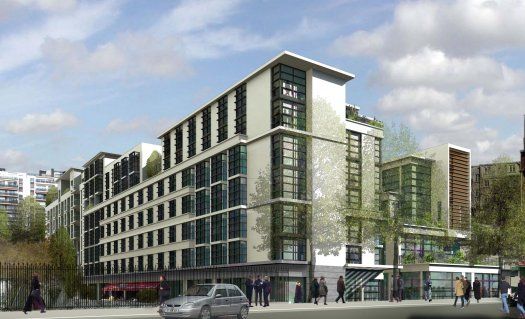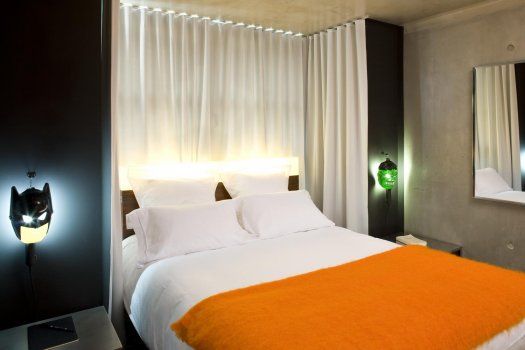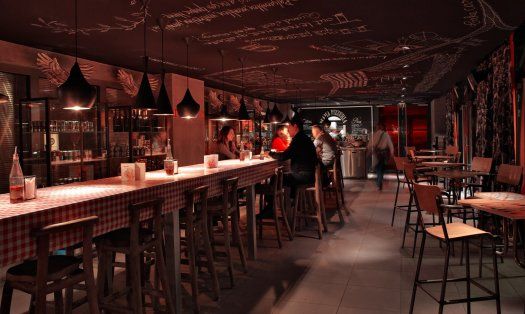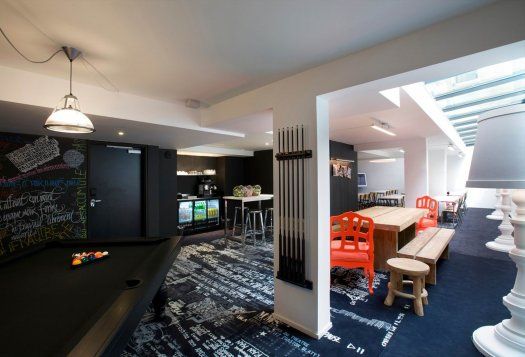 Mama Shelter East welcomes you to the authentic Paris of the Saint Blaise district, with its flowery café terraces, its gardens and its rebellious atmosphere. Between the artists' studios and "la Campagne à Paris", at the bend in the cobbled streets, you can guess the silhouettes of Edith Piaf, Barbara or Jim Morrison.
Imagined by the Trigano family (founders of Club Med) and Cyril Aouizerate, philosopher, Mama Shelter was designed by Philippe Starck. Mama Shelter is a place to live with a unique atmosphere.
The Mama Shelter restaurant offers simple dishes to share with friends, a gigantic bar doubled with a "Chic-Chic Bar", a brasserie and its private terraces where you can meet American poets, Japanese painters or writers from Latin America. Pizzeria.
Sensual and elegant, the rooms are equipped with IMacs, free Wi-Fi connection, connected TV. Bathrooms with hairdryers and toiletries, a gift store and a recreation area with foosball.
Mama Shelter East hosts business events.