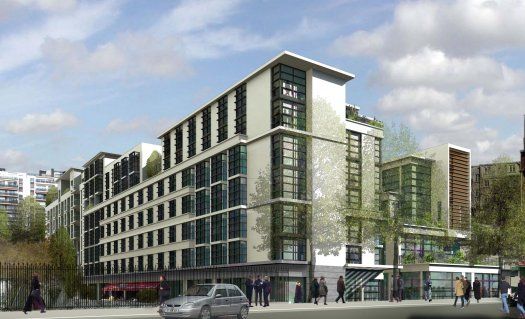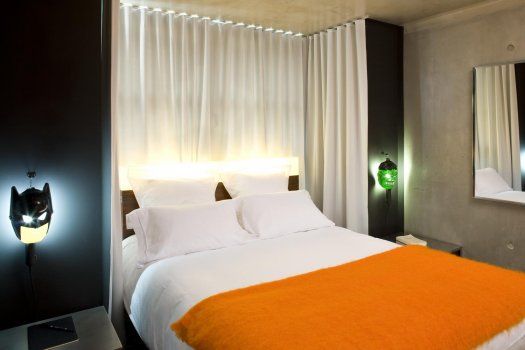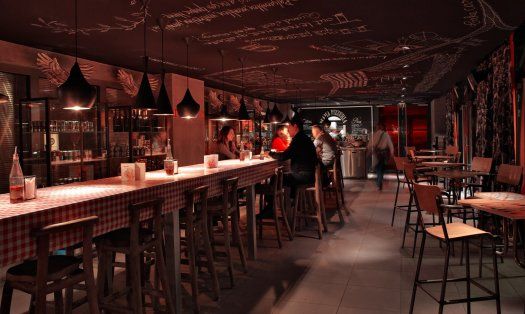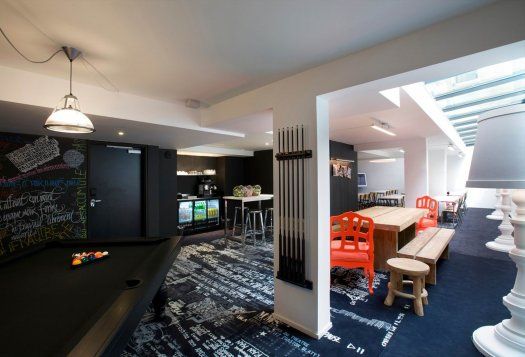 Mama Shelter welcomes you to an authentic Paris, the Saint Blaise district, with its cafés full of flowers, its gardens and its rebellious atmosphere. Among the artists' studios and the "Countryside in Paris", along its cobbled streets, it is easy to imagine one can make out the silhouettes of Edith Piaf, Barbara and Jim Morrisson. First established by the Trigano family (creators of Club Med) and the philosopher Cyril Aouizerate, Mama Shelter was designed by Philippe Starck.Mama Shelter hotel is a meeting place with a unique atmosphere.
A restaurant serving simple dishes to share with friends, a huge bar with an additional bar, the "Chic-Chic Bar", a brasserie and outdoor terrace where you can bump in American poets, Japanese painters and Latin American writers.
Its sensual and elegant rooms are equipped with IMacs and beds worthy of a 5 star hotel. La flèche d'or club is just in front of the hotel.