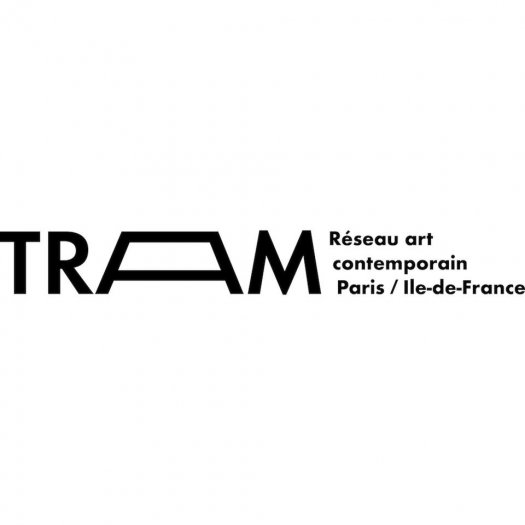 Board the TaxiTram and discover the contemporary art venues of the Ile-de-France region, including the many spaces dedicated to creation and dissemination in Northeastern Paris. of the North-East of Paris, while enjoying moments of exchange and meeting with artists and professionals of the mediation.
The cultural places of the 93 and north-east of Paris members of the TRAM network : frac Île-de-France - Le Plateau in Paris 19, Institut des Cultures d'Islam in Paris 18, La Galerie, center d'art contemporain in Noisy-le-Sec, Le Houloc in Aubervilliers, Les Laboratoires dAubervilliers in Aubervilliers, Maison Populaire in Montreuil, Synesthésie ¬ MMAINTENANT in Saint-Denis and Ygrec - École nationale supérieure d'arts de Paris-Cergy in Aubervilliers.
TRAM Réseau art contemporain Paris / Île-de-France reveals the richness and diversity of the territorial network. Since September 2005, this network has been organizing art tours in the Ile-de-France region, in two different forms: TaxiTram and RandoTram.
Departing from Paris, the TaxiTrams take you by bus to several contemporary art venues located in close proximity in the Ile-de-France region. Same principle with the RandoTram... but on foot, to combine sport and culture!
Next RandoTrams
Saturday, May 21, 2022
Reclaim the earth, new season of exhibitions at the Palais de Tokyo, then free visit of Tony Regazzoni's exhibition, On achève bien les discos at Centre d'art contemporain Chanot in Clamart, after an introduction. End of the day at the Clamarathon, a dance marathon "made in Clamart".
Saturday, June 11, 2022
Cosmogonias at the Galerie municipale Jean-Collet in Vitry-sur-Seine, and guided tour of the exhibition Les heures sauvages, Nef des marges dans l'ombre des certitudes at the Centre Wallonie-Bruxelles I Paris with Stéphanie Pécourt, curator and director of the art center.
Saturday June 18, 2022
A carbon moon on a calcium sky, carte blanche to Pamela artist-run space at Le Houloc, Aubervilliers : open house in presence of the artists of Le Houloc workshop and visit of the exhibition with the artists.
Masters and Servants by Rebecca Ackroyd and Julie Villard & Simon Brossard, at Ygrec - École nationale supérieure des arts de Paris-Cergy, Aubervilliers : guided tour in the presence of the artists and Guillaume Breton, art center manager.
Guided tour of Sabrina Belouaar's exhibition, al mahr at La Galerie, center of contemporary art, Noisy-le-Sec.
TaxiTram
Saturday June 25, 2022
A Taxitram that starts at the Centre d'art contemporain de la Ferme du Buisson with the exhibition Le Palais des villes imaginaires. The day will continue with a guided tour of the exhibition Get out of your reserve! #1 at the Réserves du frac île-de-france. The last exhibition of the day will be at the frac île-de-france exhibition space, Le Plateau : Weak Tongueby Eva Barto, will be presented by a mediator.
Information and reservations
Full price 10 euros. Reduced rate of 6€ for children under 18, students and job seekers for the other TaxiTrams. The April 23 RandoTram is at a single rate of 6€.
01 53 34 64 43 / taxitram@tram-idf.fr